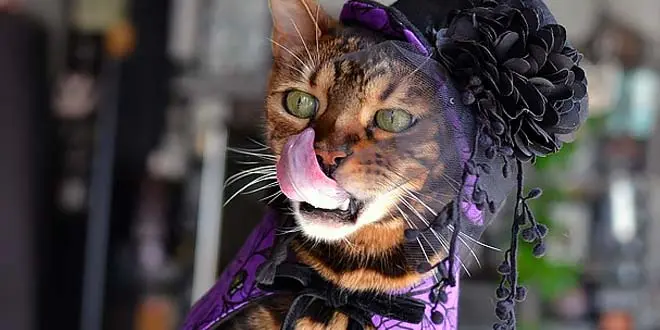 D
o you dress your cat up for Halloween? Not all cats enjoy wearing a costume, but if you have one who doesn't mind posing for a short photo shoot, there are a lot of super cute costumes out there.
Halloween is a great time for kids and adults alike, but why should your kitty miss out on all the fun? After all, cats have been one of the main symbols of Halloween throughout history! In honor of our beloved (and scary) kitties, we've compiled this list full of pawesome Halloween cat costumes from a couple of Bengal cat owners on Instagram.
Have any cats in Halloween gear? Then add them to the comments below!
1. Fear the Walking Cat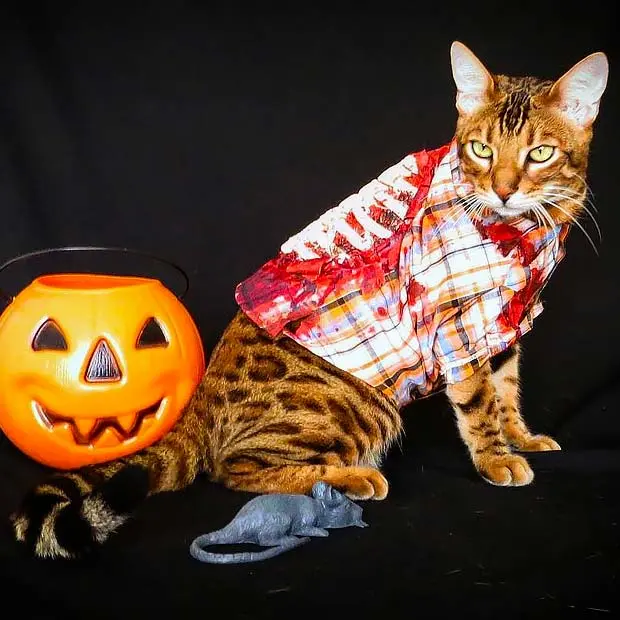 2. Proud as a Peacock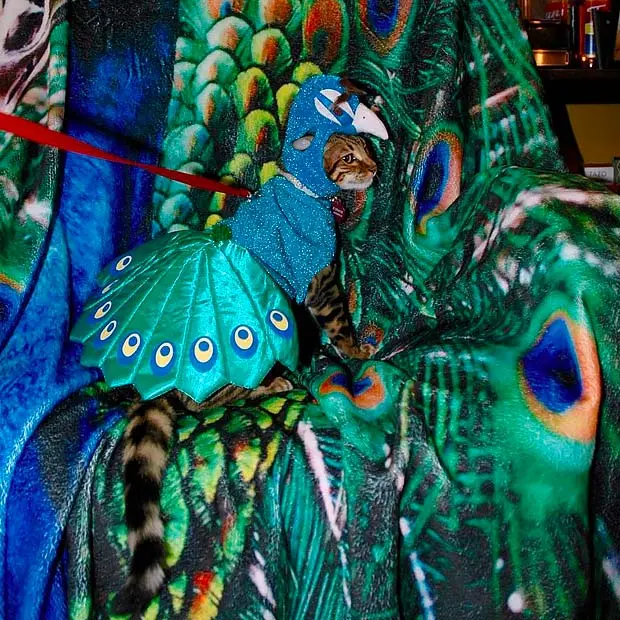 3. Bat Cat Saves the Day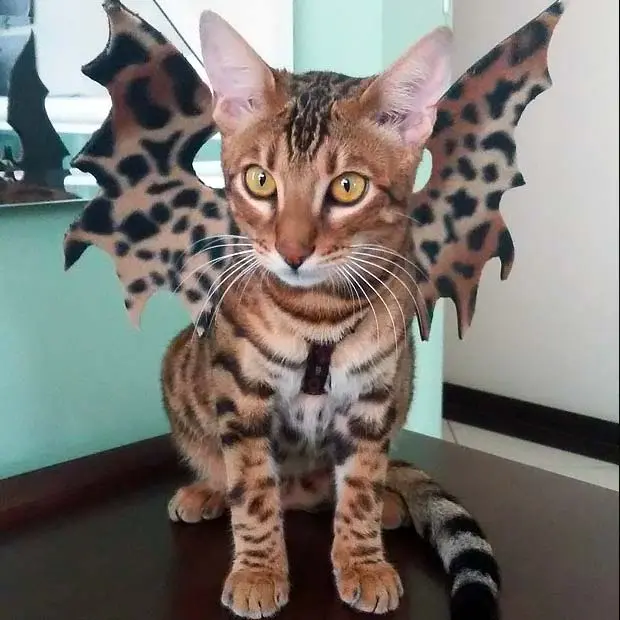 4. A Rare Sighting of the Catosaurus Rex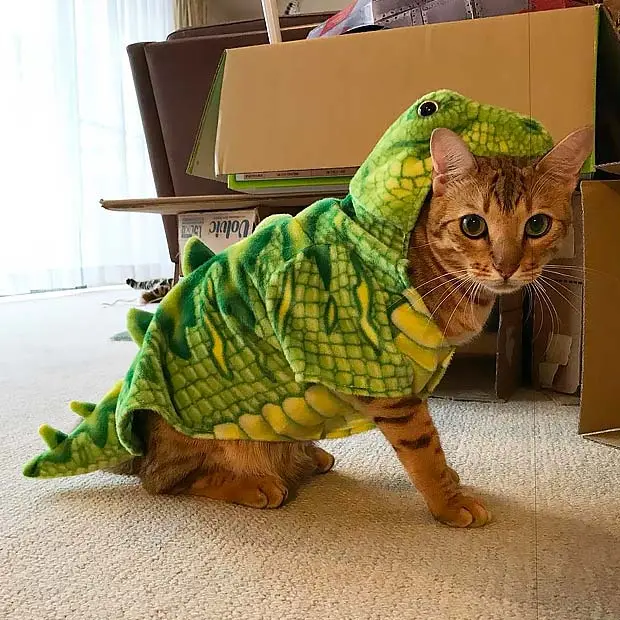 5. Victorian Kitty or a Goth Feline?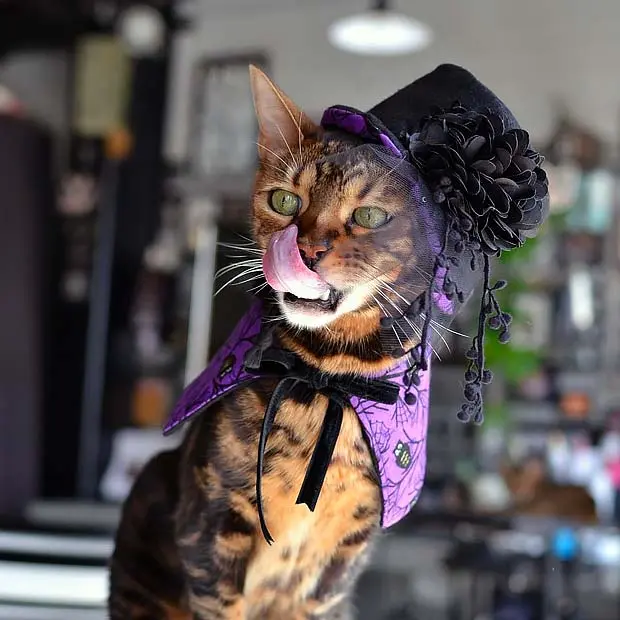 6. Always be yourself. Unless you can be a kittycorn!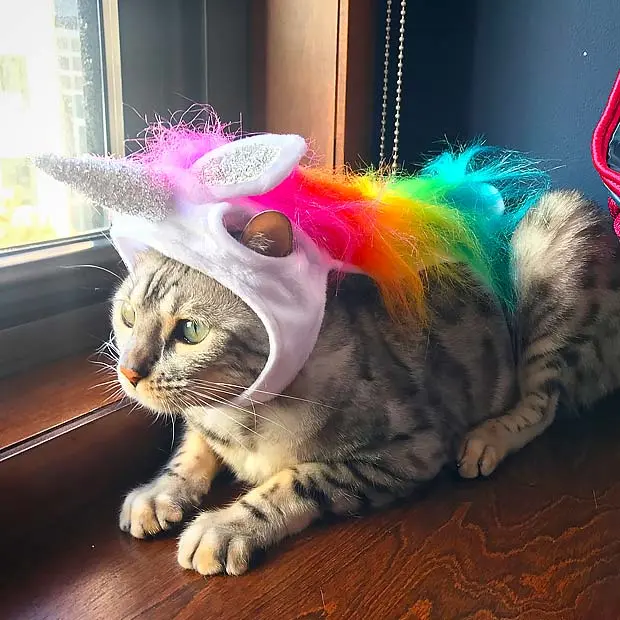 7. Cats "Au Naturel" Can Be Scary as Well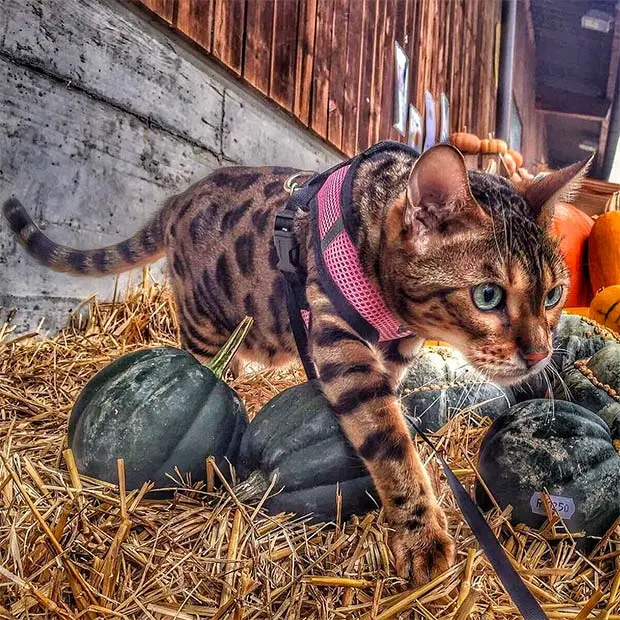 8. I Put a Spell On You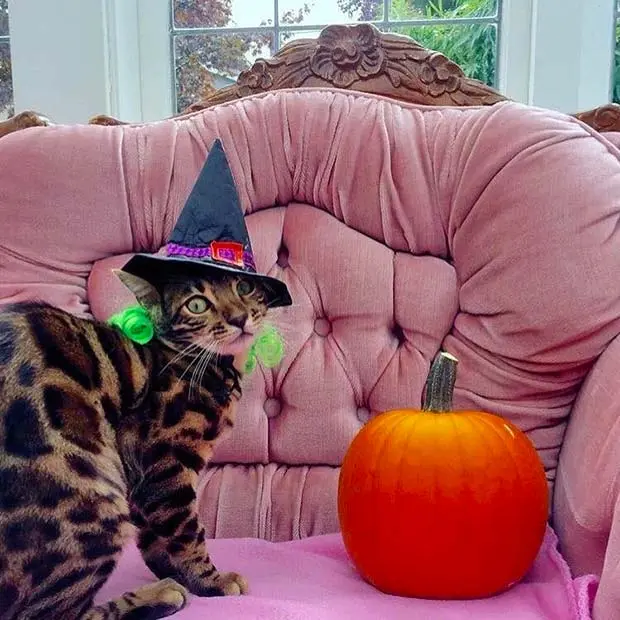 9. Kibble Is My Kryptonite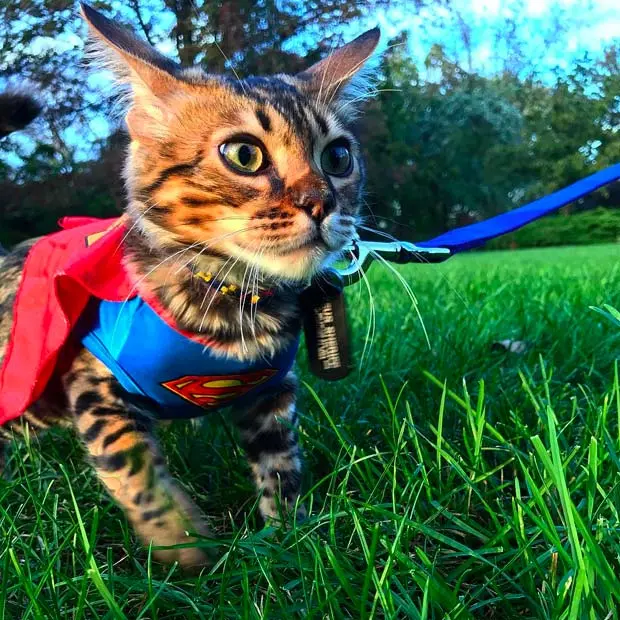 10. You Know I'm Gonna Squash This as Soon as I'm Home Alone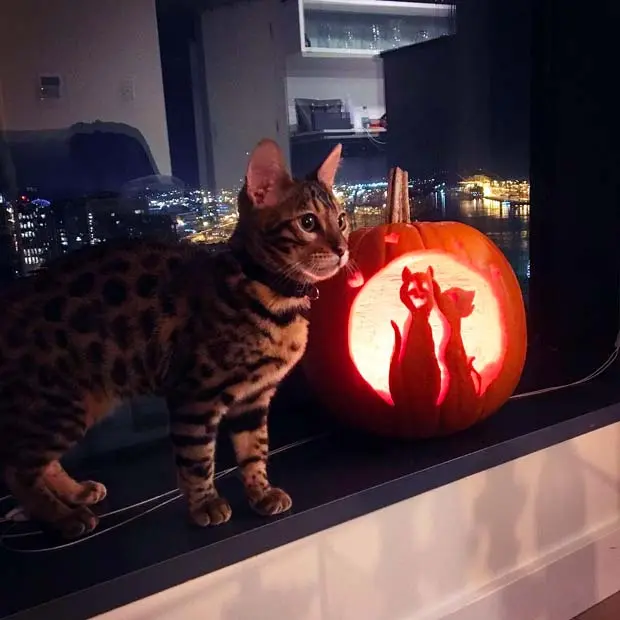 11. Family of Steel… Lex Luthor, beware!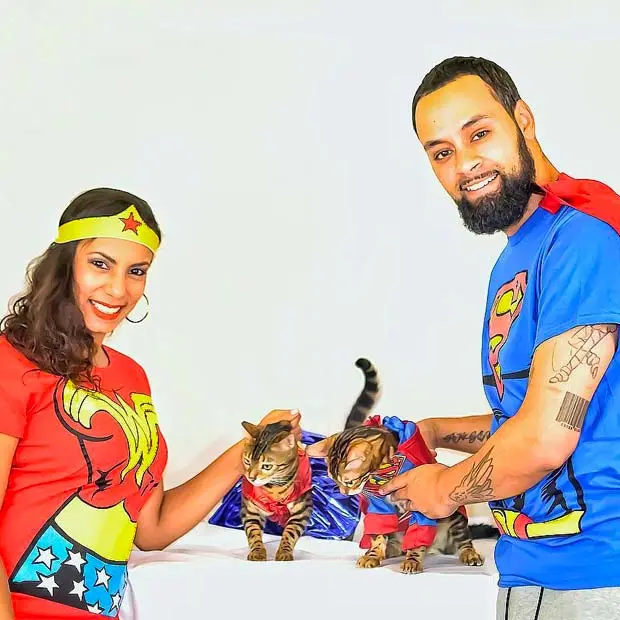 12. I Heard You Have Arachnophobia- You'll Love My Costume!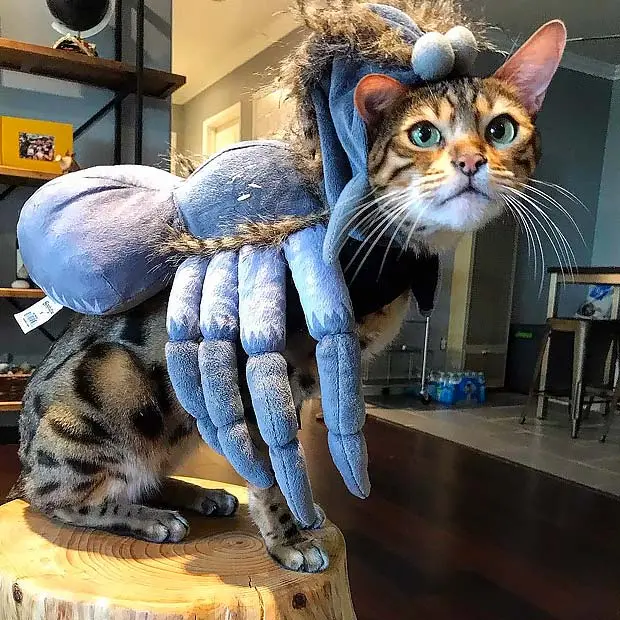 13. It's Not Halloween Without Cat-o'-lantern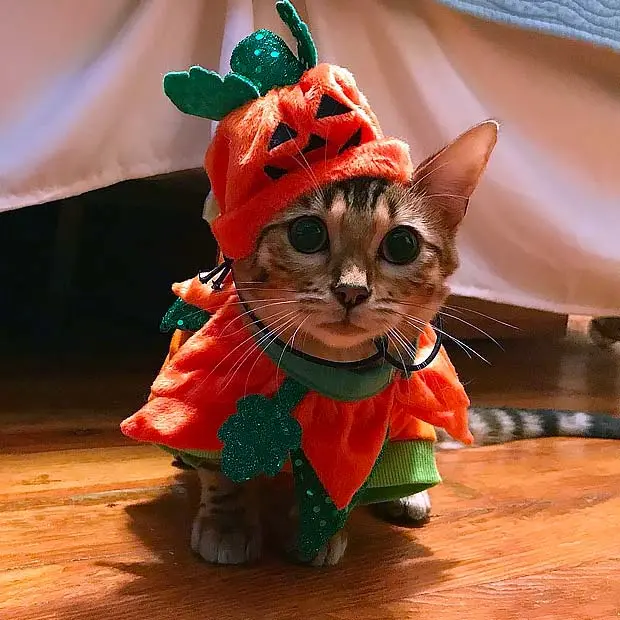 14. Obi Wan Catnobi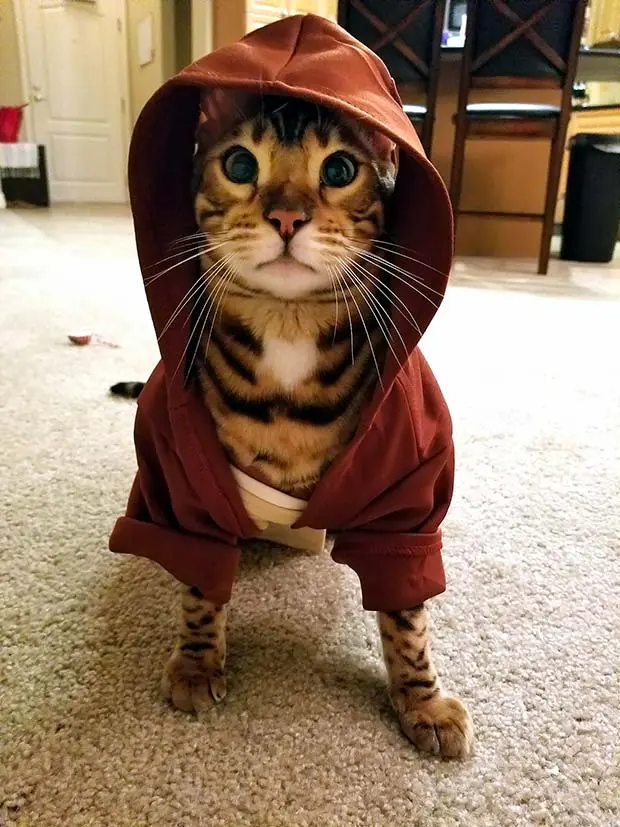 It's important to note that you should never force your cat to wear a costume. The last thing you want is that such a fun holiday becomes a stressful event for your pet! If your feline friend tolerates being dressed while you take a few adorable snaps, that's great, but if you see claws and fangs- it's safer to retreat.