It's not easy to convert your significant other into a cat lover – believe me, I've tried! – but that's exactly what one cat mom managed to do when she added Harry and Izzy to her family.
She had begged her husband for 6 years to let her get 2 Bengal cat siblings, and finally, on their 1-year wedding anniversary, he caved!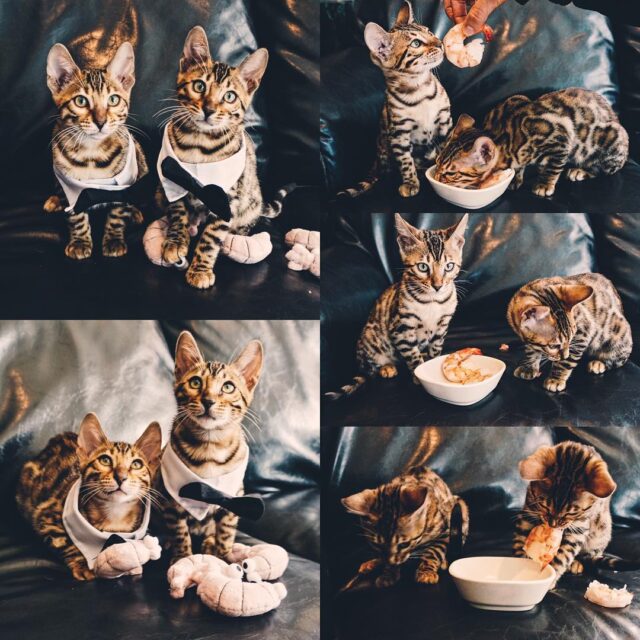 The couple traveled to California, where they met one male and one female kitten they had pre-chosen online from a litter at Leap of Faith Bengals in Bakersfield.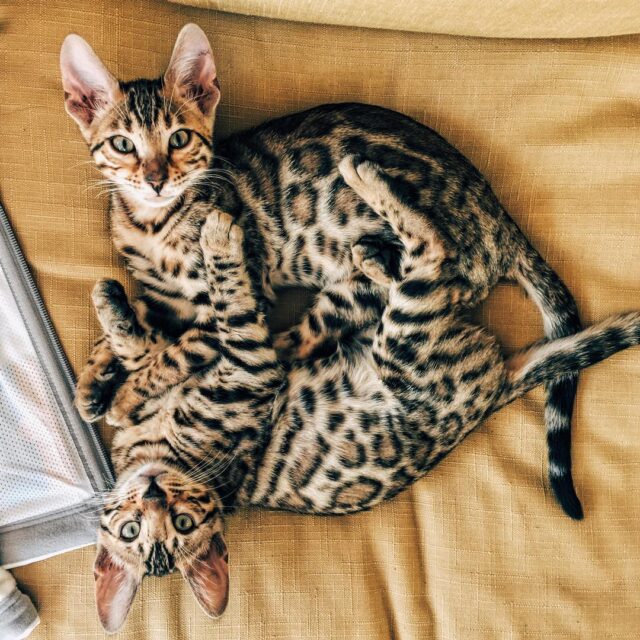 They named the pair after the sister-restaurant to the place where they became engaged.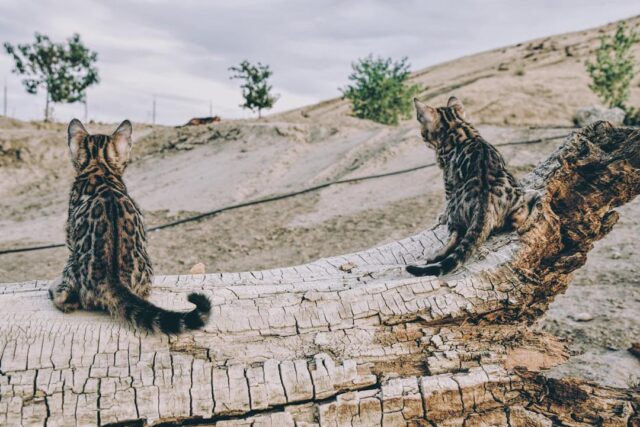 Harry is big, boisterous, and outgoing. He loves all humans but prefers the company of dogs.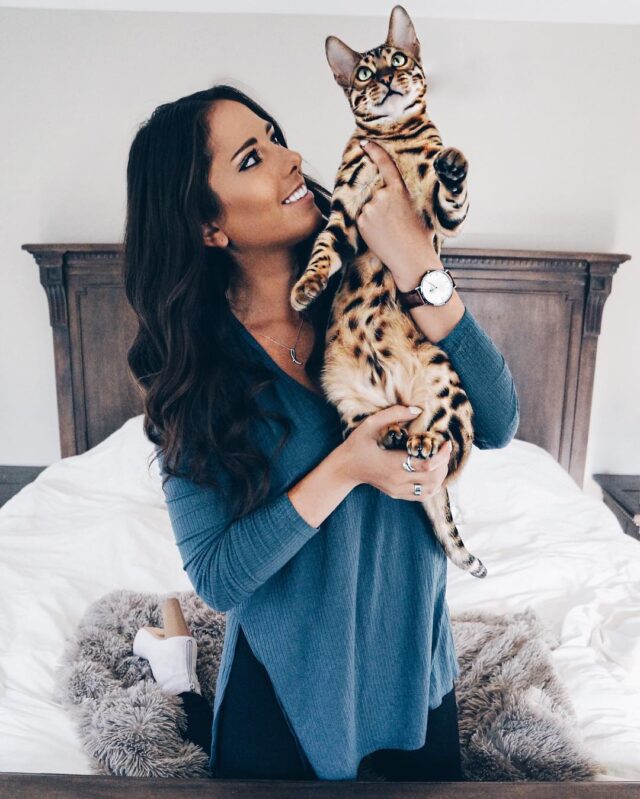 Izzy is petite, shy, and difficult to win over, but once you do, you find a friend for life.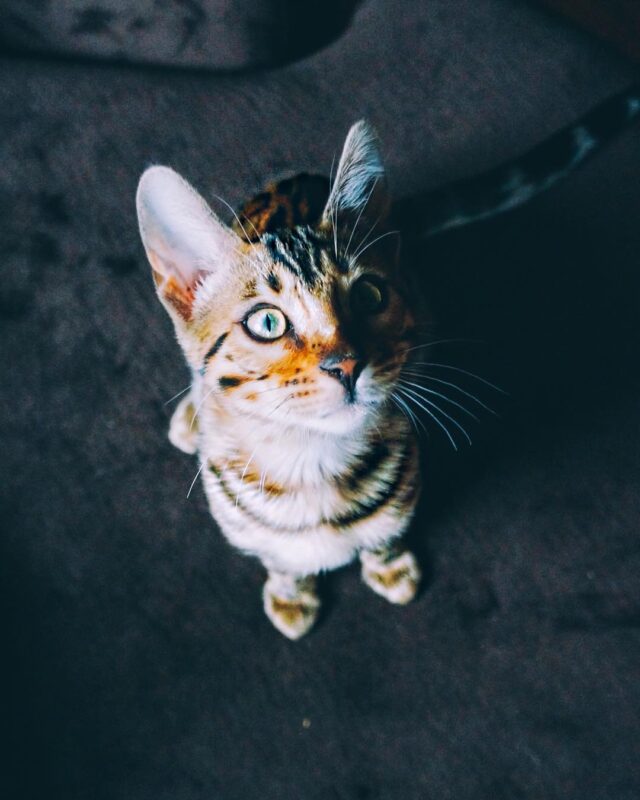 The beautiful photos posted to @HarryAndIzzyBengals on Instagram have made the cats wildly popular with 70,300 followers!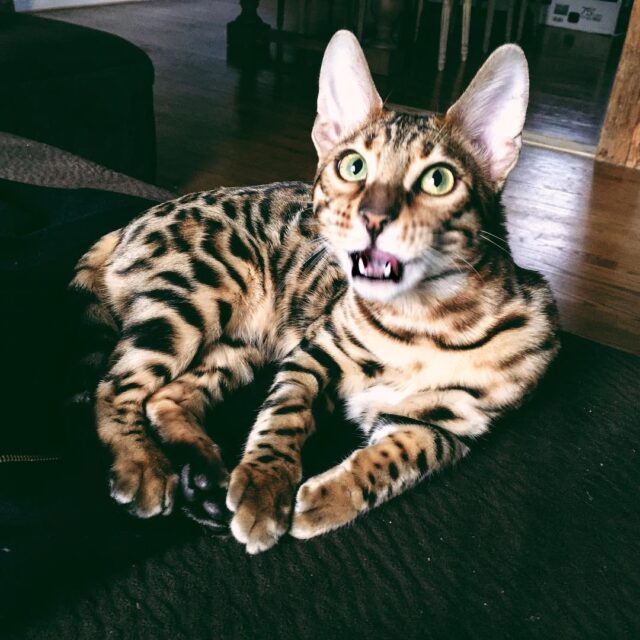 The precocious cats can be seen cuddling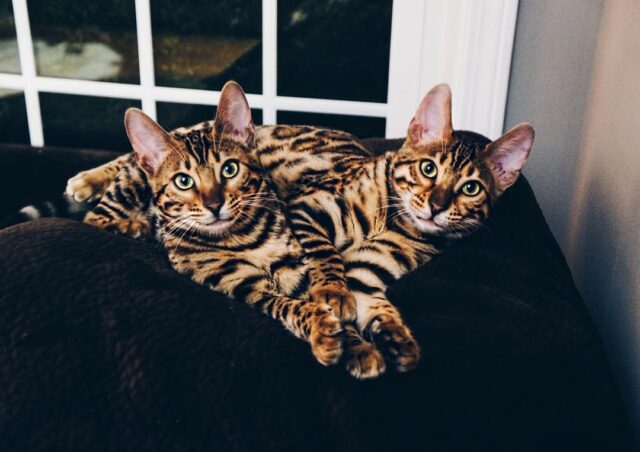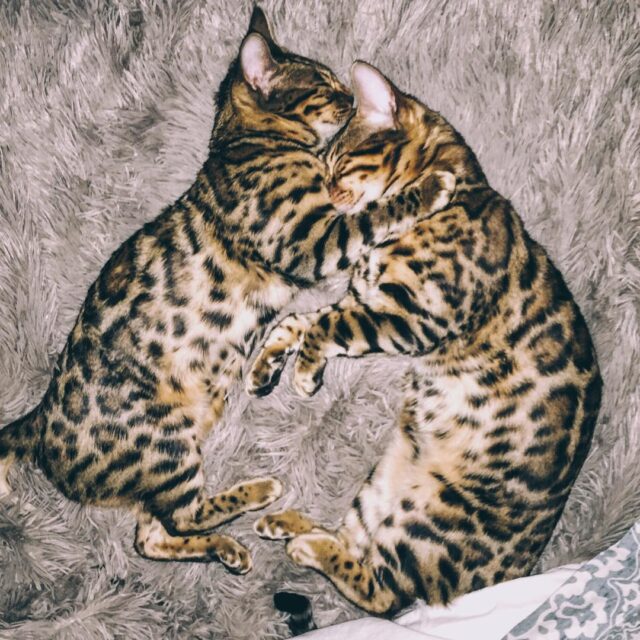 Climbing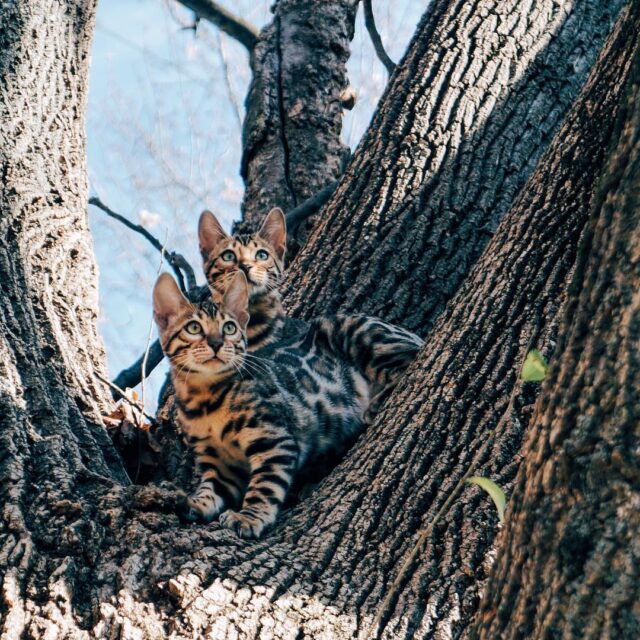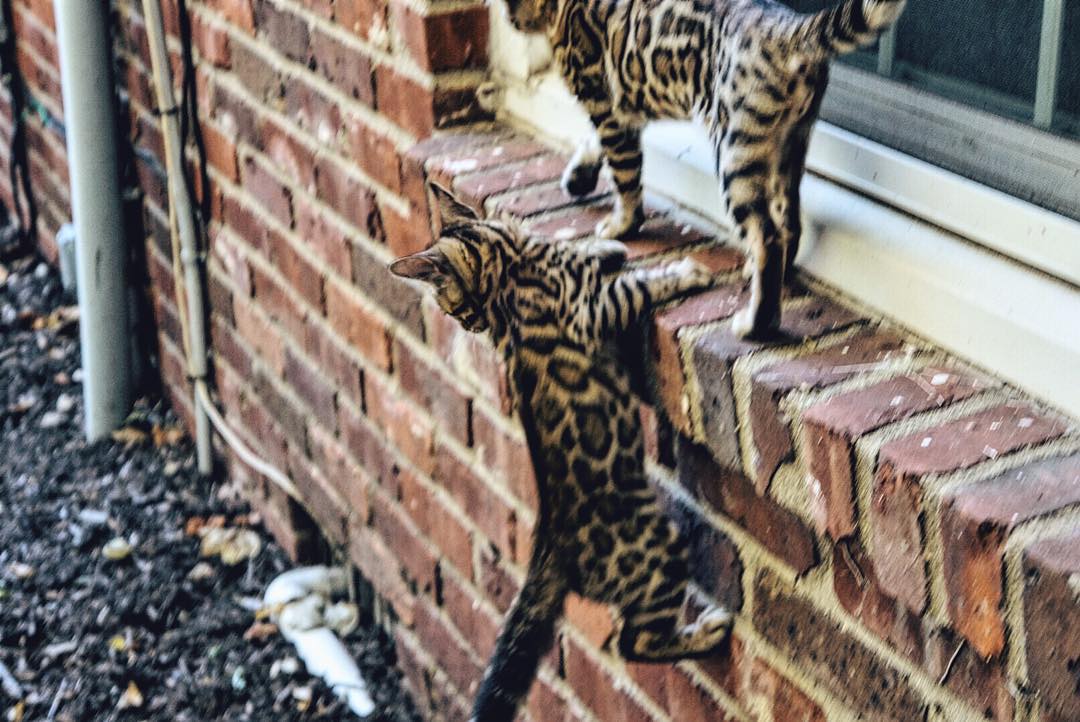 View this post on Instagram
Meeting up with friends
And even helping with the housework.
View this post on Instagram
To see more stunning photos and some pretty wild videos, follow Harry and Izzy on Instagram!
Featured Images via Instagram/@HarryAndIzzyBengals