Bengal cats, Bonbon and Cherie, have received justice after Kurt Zouma kicked, slapped, and further terrorized them in a video that went viral in February.
After pleading guilty to two counts of causing unnecessary suffering to a protected animal under the Animal Welfare Act 2006, Zouma has now received sentencing from the Thames Magistrates' Court. In a session that lasted only fifteen minutes, the court banned Zouma from owning cats for five years while ordering the soccer star to 180 hours of community service.
For his role in filming the abuse, Yoan, Zouma's brother, also entered a guilty plea to one count of aiding, abetting, counseling, or procuring his older brother to commit an offense. Yoan received a sentence of 140 hours of community service. The Zouma brothers were also ordered to pay the RSPCA's legal fees of £8,887.03 (USD 11,097) and £95 (USD 118) victim surcharge.
While sentencing the Zoumas, District Judge Susan Holdham said, "Those cats look to you for their care and needs but you did not provide for their needs but caused them unnecessary suffering for your own amusement."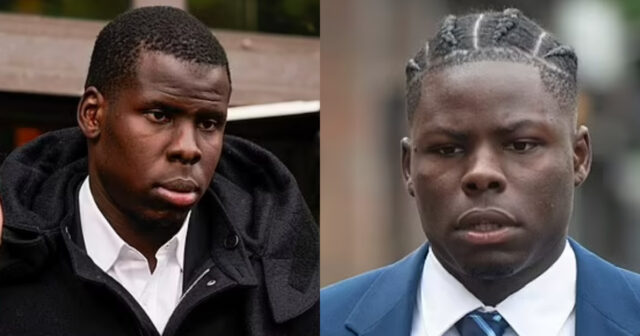 In a statement to CNN, RSPCA chief inspectorate officer Dermot Murphy said, "We are pleased there has been swift justice in this awful case and our focus now is on matching these beautiful cats to the loving homes they deserve."
"This case sends a clear message that animals should never be treated like this, and posting videos of animals being harmed on social media for likes is abhorrent."
Bonbon and Cherie remain in the custody of the RSPCA, where they are being readied for an eventual new home.
***READ FULL COVERAGE OF THE ZOUMA ABUSE CASE BELOW***
Kurt Zouma has pled guilty to abusing his Bengal cats in a viral video seen earlier in the year. His brother, Yoan, also entered a guilty plea for his role in filming Kurt as he kicked, slapped, and chased the terrified cats. And while the brothers are facing up to five years in jail, Bengals Bonbon and Cherie are safe in foster care and preparing for their forever homes.
The cats have been in the care of the RSPCA since police confiscated them from the Zouma residence in February. Recently released footage from the RSPCA showed happy and playful cats that have adjusted well in their temporary homes. Soon, these sweet kitties will find their forever homes while the men who abused them pay for their crimes.
Guilty Pleas from the Zouma Brothers
On May 24, Kurt and Yoan appeared at Thames Magistrates' Court to enter pleas to the charges against them.
regarding Kurt, the RSPCA shared, "He pleaded guilty to two offences under the Animal Welfare Act 2006 of causing unnecessary suffering to two cats."
"Yoan Zouma – who filmed the attack and posted it on social media – also appeared at court where he pleaded guilty to one offence of aiding, abetting, counselling or procuring Kurt Zouma to commit an offence, under the Magistrates Court Act 1980."
The Daily Mail reported Zouma began his cruel behavior against the cats after one of them damaged a chair in the home. Prosecutor Hazel Stevens explained to the courtroom Kurt could be heard on the video, saying, "I swear I'll kill it, I swear I'll kill it."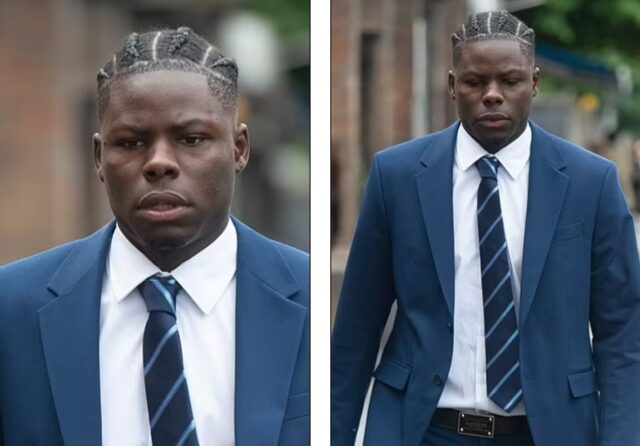 Determined to mete out punishment to the cat, Stevens also said Kurt "enlisted his seven-year-old son to hold one of the cats while he slapped it in the head."
Stevens also said such "shocking" treatment shows Zouma "already has a state of mind that he will do further harm to the cat."
The brothers' behavior has also inspired a rash of abuse against cats that has been shared on various social media accounts. And as Stevens argued, "Treating family pets in this way does not demonstrate good role model behaviour. They both have a position of responsibility as footballers. They are role models whose actions are copied."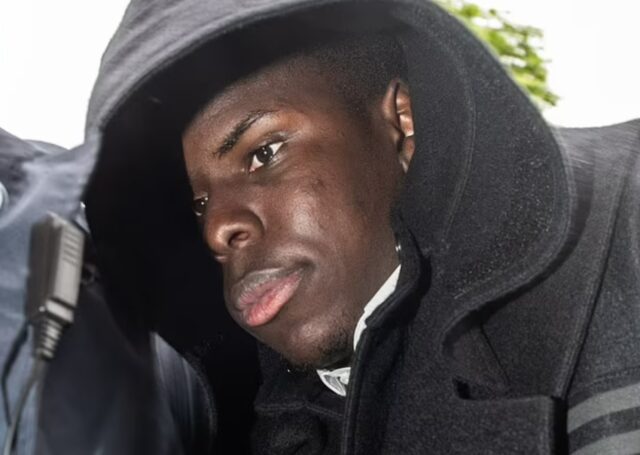 "Their behaviour falls short of what is expected of a high-profile image."
Veterinarian Testifies In Defense of Cats
The independent veterinarian who examined the cats after the attack said physical injuries were not present at the time. Still, while there was no bodily damage, the cruel behavior against Bonbon and Cherie would have left them feeling "fear or distress."
"I have no doubt that Kurt Zouma knew or would be expected to know that kicking a cat into its abdomen would cause or was likely to cause pain, discomfort and distress or worse injuries," the attending veterinarian testified. "It is my opinion that there can be no justified reason to treat a cat or cats in this manner."
After the proceedings, RSPCA Chief Inspectorate Officer Dermot Murphy said, "It's never acceptable to treat an animal in this way and we were shocked when the video was first brought to our attention. What makes this case even more sad is the way the video was filmed and shared, making light of such cruelty."
"We hope this case will serve as a reminder that all animals deserve to be treated with kindness, compassion and respect, and that we will not tolerate cruelty."
Woman Revealed Video After Not Being Impressed by Abuse
The video of Zouma's abuse of his Bengal cats came to light after a woman scheduled to go on a date with Yoan saw the video on his Snapchat. Upon seeing the video, the unidentified friend of cats told Yoan, "I don't think hitting a cat like that is OK – don't bother coming today."
Thanks to her, Bonbon and Cherie are safe and preparing for their happily ever after now that Zouma has signed away custody.
Sentencing is set for June 1.
***SEE ORIGINAL COVERAGE BELOW***
Kurt Zouma's cat will get their justice after the pro-footballer kicked, slapped, and chased them on a Snapchat video as the RSPCA will be bringing charges.
Though Zouma is still a part of the starting roster for the West Ham football club, he's paid hefty fines and lost many of his partnerships, including his deal with Adidas. During games, fans and players on opposite teams have taunted him for his cruelty. And now, Zouma is facing charges for the abuse of his cats. His brother, Yoan, also faces charges for his role in filming the abusive video.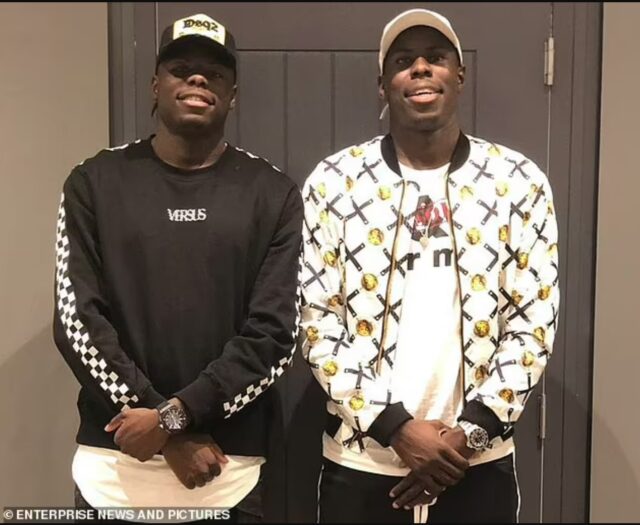 Prosecution Processes Have Begun
From social media comments to more than 80,000 signatures on a petition filed by Anti Animal Abuse, animal lovers have been calling for charges against the soccer star since the video of Zouma kicking and terrorizing his cats surfaced. And a thorough investigation conducted by the RSPCA is now fulfilling that desire for justice.
The RSPCA stated, "Following a thorough investigation, we have started process of bringing a prosecution against Kurt and Yoan Zouma under the Animal Welfare Act. The two cats continue to be cared for by RSPCA. We will release more info once a court date is confirmed."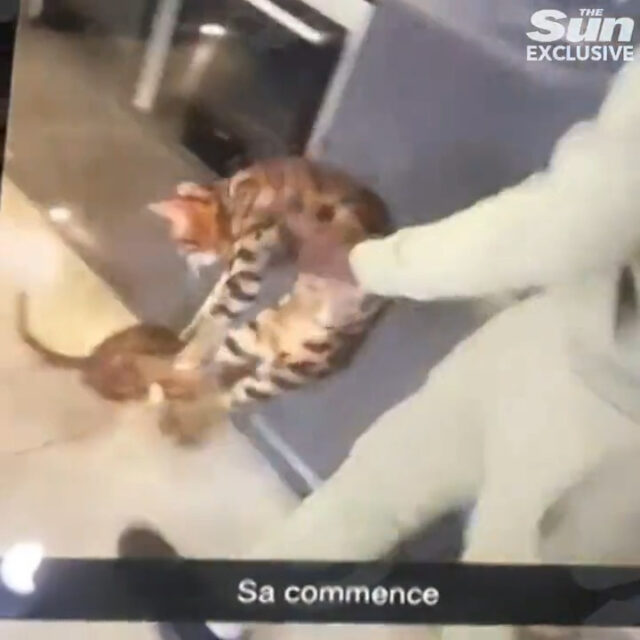 In response, West Ham released a statement explaining that Zouma continues to cooperate and the cats are in good health. Legal reasons prohibit the club from saying anything further.
RELATED: 4 Ways You Can Report & Prevent Animal Abuse
As for Yoan's team, Dagenham & Redbridge also released a statement in which the club explained Yoan is also cooperating. While the club "continues to condemn all animal cruelty," they've cleared Yoan from his four-week-suspension and made him available for play.
The Zouma brothers may be on their rosters, but the RSPCA seeks justice for the two cats who experienced abuse at the hands of the family meant to protect them.
To learn how the RSPCA  handles animal cruelty claims, read How RSPCA's Investigations Work.
**UPDATE**
Disgraced pro footballer Kurt Zouma is still on the starting lineup for West Ham games after video surfaced of him kicking and tormenting his cats. But at the most recent matchup between New Castle and West Ham, New Castle fans had something to say to Kurt Zouma. It seems some of New Castle's players also had a message for a Zouma, and that message was meow.
The West Ham club continues to start Zouma despite criticism, so cat lovers were delighted to learn Magpie fans had some serious taunts to throw at Zouma. Anytime Zouma touched the ball, New Castle diehards filled the stadium with boos and jeers. But that wasn't all they had for the cat-kicking footballer. Waving inflatable cats and lifting their voices for cats, New Castle fans sang, "Heyyyyyy, Hey Zouma, Oooh, Aahh, I wanna knowww, how you kicked that cat."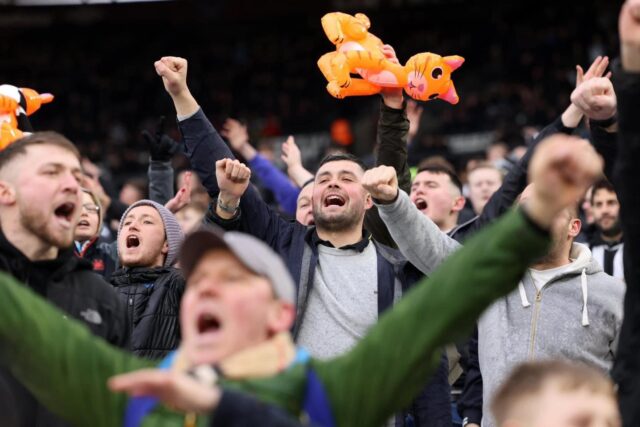 And best of all, Boyle Sports reported, "Craig Dawson made a complaint to the referee at Half-Time because Chris Wood [New Castle player] kept shouting 'Meow' at Kurt Zouma."
The clear message here: Don't mess with cats because cat lovers are just as fierce as the felines they adore!
Check out our original coverage of Kurt Zouma's cat abuse scandal below.
H/T: www.firstpost.com
***Original article below.***
After The Sun published video of Premier League soccer star Kurt Zouma abusing his cats, UK authorities have removed the cats from his home, and an investigation is underway. The Royal Society for the Prevention of Cruelty to Animals has taken the cats into care after the video showed Zouma drop kicking one of his Bengal cats like a soccer ball. But that wasn't the only horror to be seen in the video. In another segment, he chases a cat and throws his shoes at the terrified animal. And another part shows a child flopping one of the cats on a countertop, only for the poor thing to be viciously slapped down to the ground by Zouma.
The West Ham United defender apologized for his actions after the video's release via Twitter. But after paying fines and losing endorsements, Zouma still played a starting role in a match just a few days after the cruel video surfaced. Animal lovers are outraged. And the publicity over the abuse video has created a rift amongst West Ham players after Zouma's salary was revealed in the media coverage.
Abuse Caught on Video Leads to Apology & Expected Charges
The video of Zouma laughing while he abused his cats was filmed by footballer brother Yoan Zouma and posted to Snapchat with a string of laughing face emojis. When the video went viral, Zouma issued an apology, in which he said, "I want to apologize for my actions. There are no excuses for my behavior, which I sincerely regret."
"I also want to say how deeply sorry I am to anyone who was upset by the video. I would like to assure everyone that our two cats are perfectly fine and healthy."
As the case is ongoing, the RSPCA is limiting their comments, explaining, "We have been dealing with this since before the clip went viral online and we need to follow the proper legal process and not discuss due to UK GDPR laws."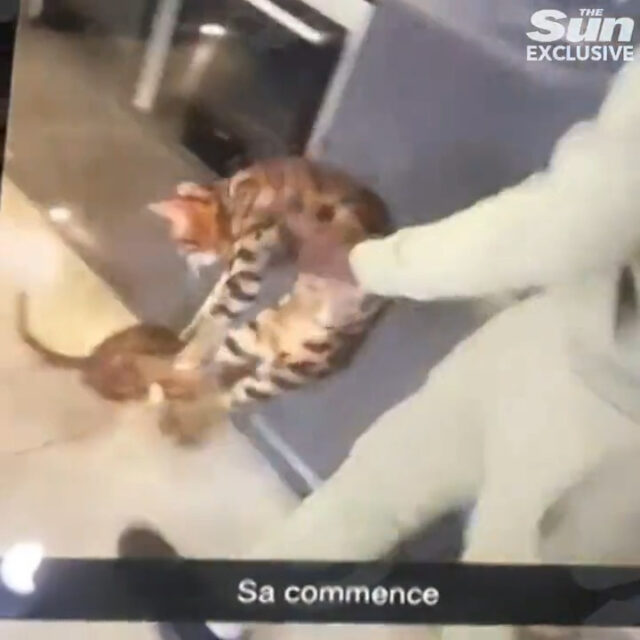 The Sun also reported the case is moving "at an incredible pace," with charges expected at any time. Facing charges in both the UK and his native France, Zouma could be subject to punishments ranging from fines and prohibitions against owning animals to four years of jail time.
An RSPCA spokesperson said, "If they deem it severe enough, Zouma could be charged as quickly as next week. There's a lot of public anger over what happened, and quite rightly, but the investigation needs to be done to the book."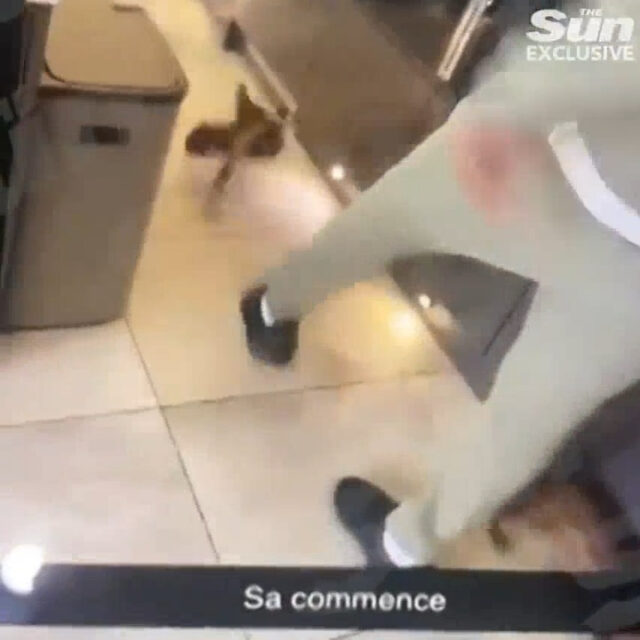 Cats are Safe While Fallout Rages
In a statement to TMZ, an RSPCA spokesperson said both Zouma's cats are now in their care, sharing, "Our priority is and has always been the wellbeing of these cats."
"They've been taken for a check-up at a vet and then will remain in our care while the investigation continues."
It's unlikely the cats will be returned to the family. In addition, the public and professional fallout rages on against Zouma. After the video surfaced, Adidas has ended its relationship with the football star. Zouma was also an ambassador for Seed, a French charity raising funds for abused big cats, but the organization has announced the end of its partnership with Zouma as well. Experience Kissimmee of Florida and Vitality UK have also parted ways with Zouma's West Ham club.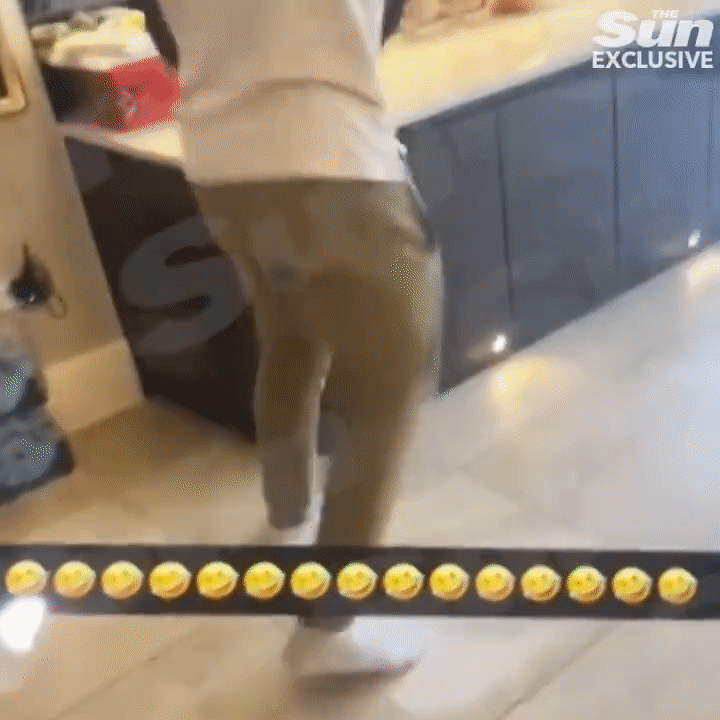 On the team front, West Ham fined Zouma the maximum amount of $340,000 for his actions, equivalent to two weeks' salary for Zouma. In a statement released by West Ham, the club said, "The player has immediately accepted the fine, which will be donated to animal welfare charities."
"West Ham United can confirm that the club is supporting an RSPCA investigation into the actions of Kurt Zouma in the video circulated online this week," West Ham further stated. "Kurt is extremely remorseful and, like everyone at the club, fully understands the depth of feeling surrounding the incident and the need for action to be taken."
When the news was released that West Ham would donate two weeks' worth of Zouma's salary, teammates learned Zouma earned almost $170,000 a week. The Daily Mail reported some West Ham players were infuriated upon learning Zouma's salary. Now, trouble is brewing in the locker room, and salary debates could be on the horizon for the club, all stemming from Zouma's abuse of his cats.
Petitions To Suspend & Prosecute Gaining Traction
For his role in filming and sharing the video, Yoan Zouma has been suspended from Dagenham & Redbridge club. Meanwhile, Kurt not only was still an active member of West Ham, but team management also put him in the starting lineup for the matchup between West Ham and Watford that occurred just days after the incident. TMZ reported that fans heckled Zouma almost every time he saw play action.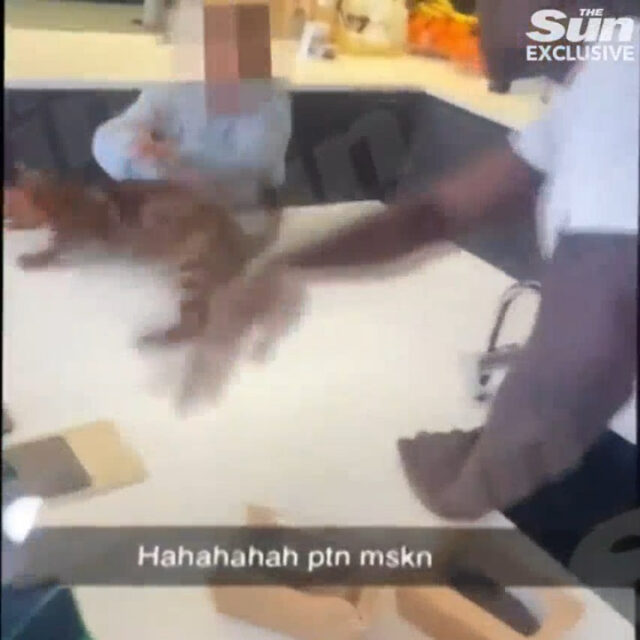 Animal rights groups are protesting and gathering signatures on petitions to remove Zouma from play and see him prosecuted. The French animal rights group, the 30 Million Friends Foundation, has called for Zouma's suspension, explaining, "We condemn this heinous act, have asked that the player be suspended from the France team, and filed a legal complaint against him." As of now, Zouma is still scheduled to start in West Ham's upcoming Premier League game at Leicester.
A Change.org petition has gathered more than 311,000 signatures supporting Zouma's prosecution. And in a show of support for Zouma's cats, The Sun reported Amazon and West Ham have sold out of team-logo cat collars after buyers swept them up in a frenzy.
The news is breaking rapidly in this high-profile cat abuse case as cat lovers await justice for Zouma's cats.
West Ham ace Kurt Zouma filmed kicking and slapping his pet cat in horrific video pic.twitter.com/7QBy6DRLDk

— The Sun (@TheSun) February 8, 2022
H/T: www.nypost.com
Feature Image: @kurtzouma/Instagram & The Sun/Twitter