Like most Bengal cats, Luchs craves adventure and loves water. But this one-year-old Bengal girl doesn't just have a passing fancy for the water. Luchs's love for aquatic exploration has transformed this rosette darling into a sailor. She loves being out on the catamaran with her family as they cruise the waters of Auckland, New Zealand.
But sometimes, sea adventures can get a little hairy. Just ask Luchs, and she'll tell you how she found herself overboard in the Hauraki Gulf near Kawau Island. And this impressive feline will also explain how her water prowess carried her to shore, where she reunited with her mom ten days later.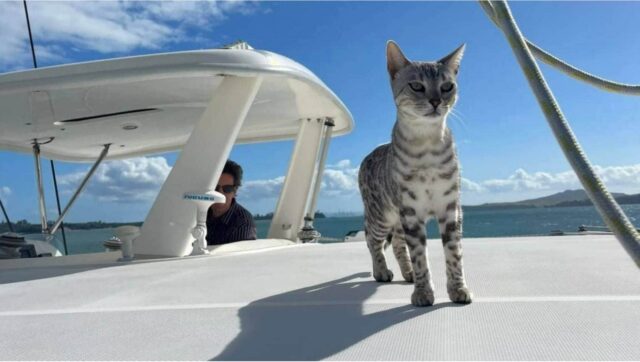 Cat Overboard
Julie Rowe and her family, Luchs included, were enjoying an Easter sail in the Hauraki Gulf. As night fell, Julie lit the dark water with a flashlight, delighting her kids and Luchs by showing them jumping fish.
As Julie told New Zealand's The Herald, she suspects the excitement of all those dancing fishies might have enticed Luchs to look closer, but she didn't realize her wily Bengal had gone overboard until she woke from a night of unbroken sleep.
"Normally Luchs is very active at night, jumping around the boat, but that evening everything went quiet," Julie explained to Stuff. "In the morning we found that she was gone."
Fearing their dear Bengal gone forever, the family searched the shoreline but found no signs of Luchs. Though she knew "the odds were slim," Julie took to Facebook, asking that residents keep an eye out for their lost cat.
"I was sure she was gone, and I knew that my perseverance was a bit irrational, but I felt guilty because she's only a year old and the kids missed her."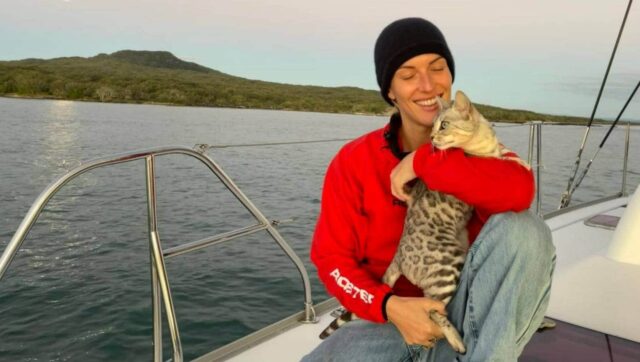 Hope and Conservation Concerns Save the Day
Yet hope still burned in Julie's heart, and after hearing from Kawau residents that some locals have shot cats because of pest control measures on the island, Rowe put up a $1,500 reward for finding Luchs and a matching donation to the Auckland DOC.
Rowe's partner, Sebastian Leuzinger, is an environmental science professor, "so we are passionate about predator control."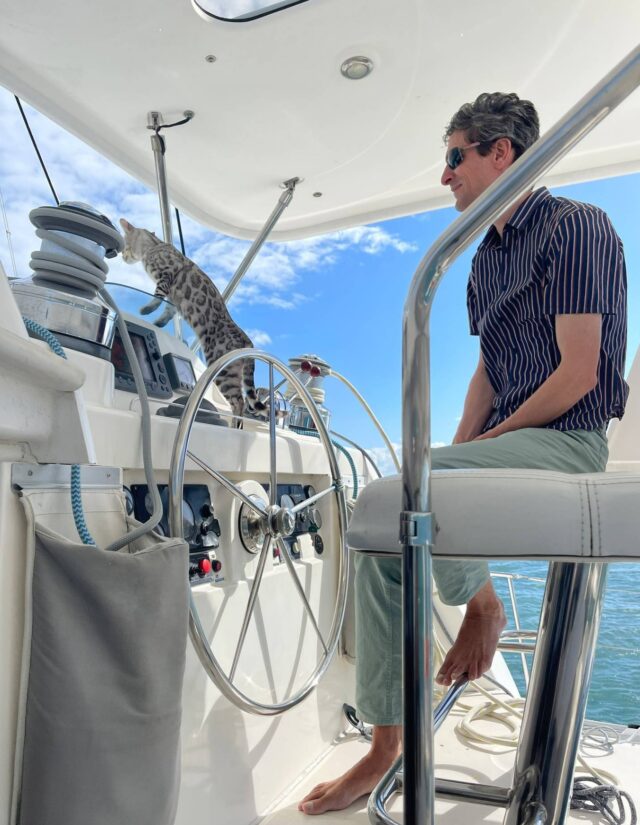 "I didn't want her on the island killing native birds or anything like that," Julie shared with The Herald.
Ten days later, Julie's efforts paid off as she began getting reports of a cat that looked like Luchs prowling around Schoolhouse Bay, a spot just 3 meters (almost 2 miles) from where Julie, Sebastian, and their three children had hunted for Luchs the day she went missing.
The hopeful cat mom spent hours hunting the area and even talked to one resident who had video footage of a cat, but it wasn't Luchs.
"After spending all day looking, I was ready to give up and call the water taxi, but I decided to search for 15 more minutes," Julie said to Stuff.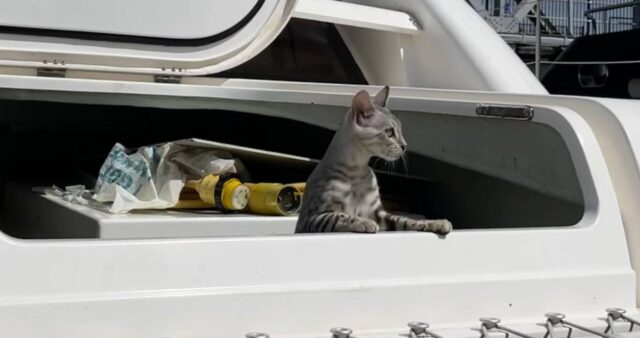 Those extra minutes brought reward when Julie heard a familiar meowing, and there was her missing kitty! In a moment that felt like a dream, Luchs ran into Julie's waiting arms.
"It was an unreal experience. I called up my partner, family and my coworkers to tell them I'd found her, I was so happy."
Hungry but Home Safe
After tumbling from the boat, the swim to shore, and wandering the wild, Luchs' ten-day escapade left her thin and hungry. She happily devoured a plate of food Julie had ready on the spot.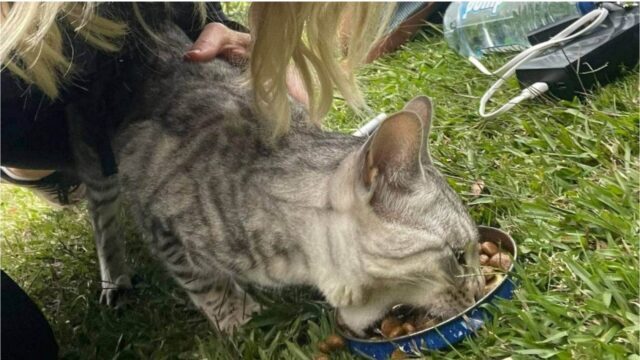 Luchs, pronounced looks, "as in 'Julie looks for her cat,'" is now home safe with her family. But Julie probably won't have to look for Luchs, at least for a while,  because the brave Bengal has been quite the "clingy cat" after her ordeal at sea.
Julie and her family are currently working on a solution to keep Luchs safely onboard their boat so they can continue their sailing adventures together.
Feature Image: Stuff via Julie Rowe