[dropcap]B[/dropcap]engal cats are energetic, intelligent, beautiful hybrid cats. The breed was created by crossing domestic cats with Asian Leopard cats. While the resulting babies are stunning they aren't the ideal pet for someone looking for a lazy house cat. A Bengal that doesn't receive proper mental stimulation and exercise can become destructive and even aggressive. Anyone considering bringing home a Bengal should be sure they are ready for the time commitment necessary to keep them happy and healthy.
Robert Dollwet isn't your average trainer. He started his career in the Air Force training police dogs and quickly realized his passion for animals and training. After completing his service he moved to Los Angeles and began to hone his skills while training a variety of animals to be on TV and in films. Robert has had a slew of celebrity clients and made a name for himself as a top dog trainer, but he felt something was missing.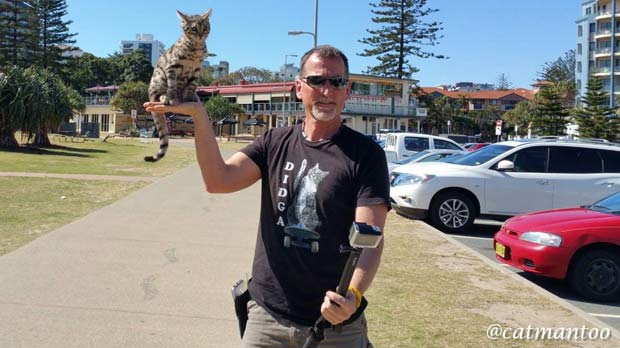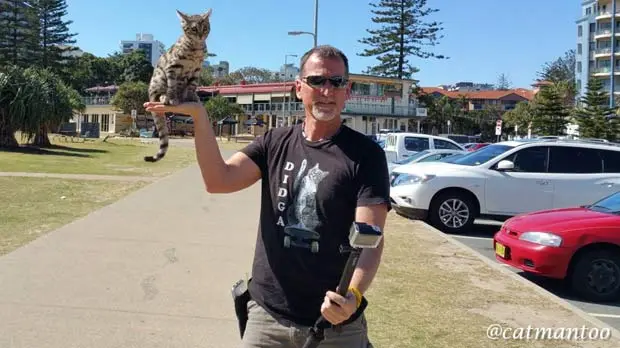 In 2012 after relocating to Australia Robert was ready to fill the gap in his life with a cat. He went to the shelter and adopted a sweet kitten whom he named Didga (short for Didgeridoo). With the help of Didga and YouTube, Robert began educating the public on the importance of all things cat. He trained Didga to do many things that most cat owners would deem impossible, such as skateboarding, dog surfing, and a plethora of tricks. However, he continued to wonder what he could do with a cat breed that was more trainable. In 2015 he was ready to find out and he added a Bengal to the family.
SEE ALSO: Boomer the Silver Bengal Goes Nose to Nose with 50 Dogs
Little Boomer (short for Boomerang) is an adorable Bengal kitten. In this video you can see him riding home with Robert after his neuter. There is footage of him exploring his new home and the very cutest part is his introduction to resident cat Didga. These two quickly become friends and their interactions are heartwarmingly adorable.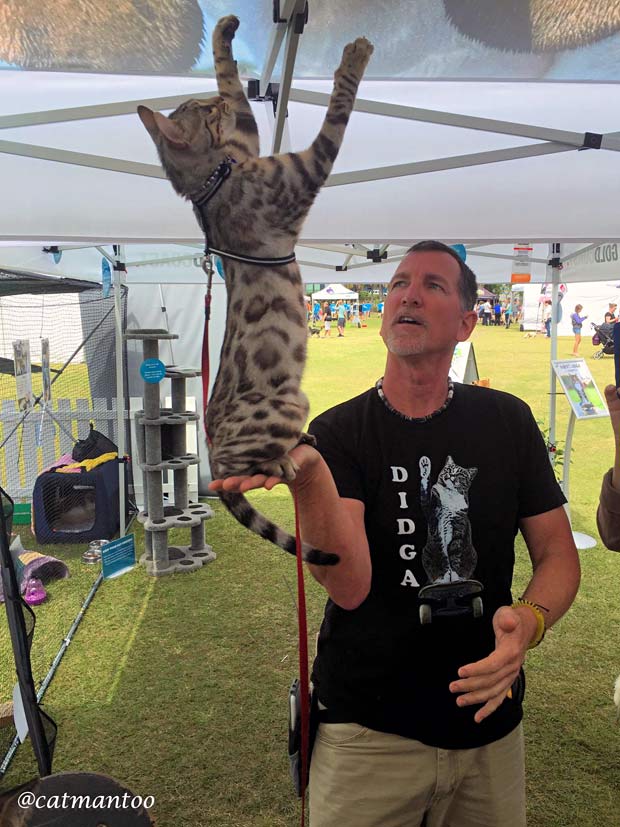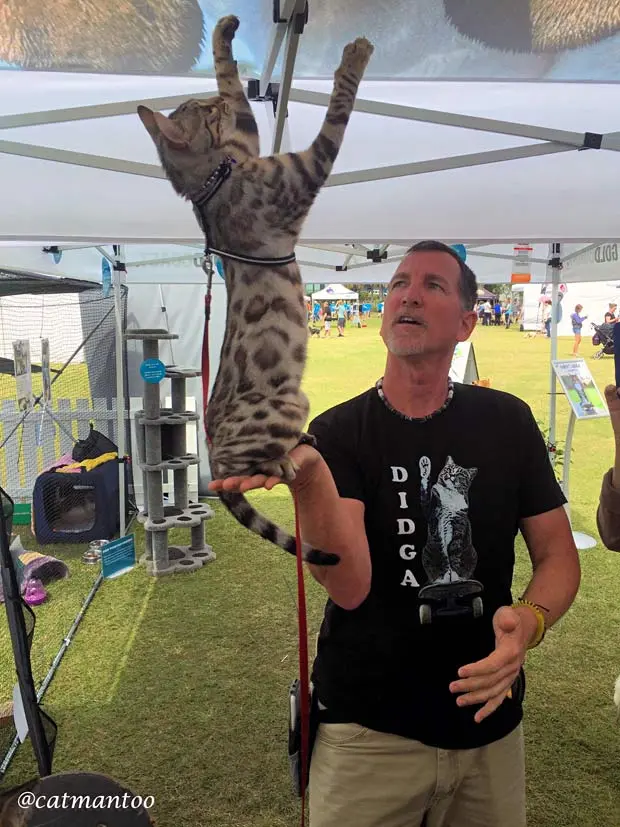 We were lucky enough to get in touch with Robert and find out more about him and his new relationship with Boomer.
"With over 34 years as a professional dog trainer and the success of "Didga" (short for Didgeridoo) a tabby from the shelter, now with more than 40 million views on YouTube, I wanted to see just how far I can take a cat's ability (all in a positive way of course) and all the research showed Bengals being one of the most teachable cat breeds, and described as being very "Dog Like" Sounds like a perfect match for me. Lucky for me they're also beautiful, especially the silver colour like Boomer. I was also drawn to the breed because of their many other "supposed" traits, like very athletic, lots of personality, confident, good with dogs, their natural attraction to water and retrieving (ATM Boomer doesn't seem to possess the water or retrieving trait but hopefully he will grow into them later?)
Bengals have HUGE personalities, very energetic, clownish, adventurist and mischievous, even sometimes clumsy…
After 6 months with Boomer I have to say, I don't see the part where Bengals are the "most teachable", and maybe it's not fair to lump all Bengals into the "most teachable" category, because other things can influence learning ability.
Bengals have high "prey" drive but Boomer has a lower food drive than Didga, and if you want to teach a cat a bunch of things you need a high food drive. The good news I'm noticing Boomer's food drive increasing and his attention coming back towards me instead of everything around, so I may have a different opinion later on. Boomer's low food drive stems from having only one other sibling plus being "free fed" up until 11 weeks old. There are still some benefits to Boomers "high prey drive" and I will be focusing on those in future videos.
Most people get animals for the wrong reason and Bengals being so beautiful to look at, end up with an owner that isn't prepared for the Bengals temperament or their requirements to provide an appropriate home environment. Lot's of attention and exercise on a daily basis is needed."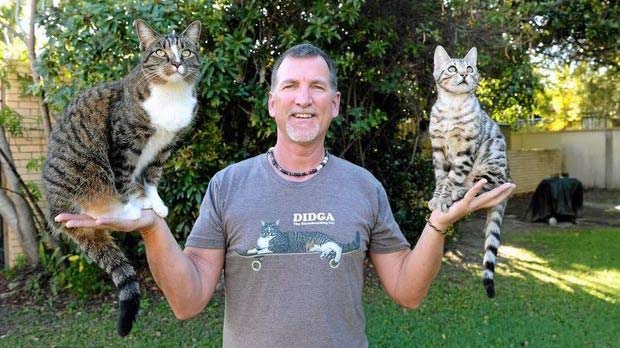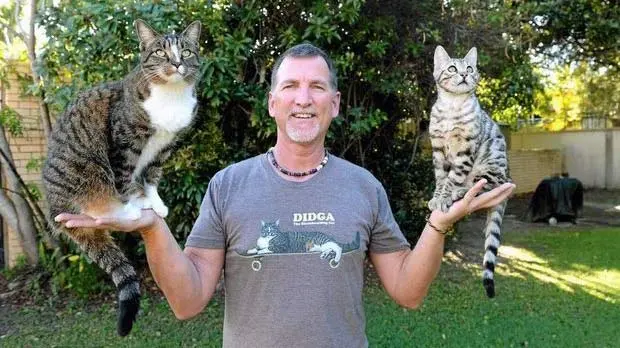 After watching several videos and chatting with Robert himself we think Boomer is a great new addition to the Catmantoo family, and hopefully as followers of his channel we will get to see Boomer doing amazing Didga-esk tricks soon!
Enjoy this video!