[dropcap]T[/dropcap]he NYC Dance Project has captured the attention of many art and dance enthusiasts across the globe. People are moved by the elegant poses of the dancers, the beautiful colors and flow of the images. Many cat lovers have found themselves intrigued by the project as well, due to the accidental appearance of the photographers Bengals.
Deborah Ory and Ken Browar were inspired to start this innovative project when their daughter expressed an interest in decorating her room with pictures of her favorite dancers. The parents searched for the perfect images to no avail, and finally decided they would take the photographs themselves.
While this would be a daunting task for many modern day parents Deborah and Ken had the background necessary to make the project a reality. Deborah started her life as a dancer at the young age of 7. However, life had different plans for her, and when she suffered an injury she began taking pictures of the dancers at the rehearsals she would have starred in. Deborah went on to do editorial work for magazines like Martha Stewart Living, Health, Self, and Real Simple.
SEE ALSO: Bengal Cats on the catwalk at Dolce & Gabbana's Fall Show
Ken's background didn't involve dancers, but his career was just as successful with names like Natalie Portman, Meryl Streep, Dior, and Cavalli showing up in his illustrious portfolio. Daniil Simkin was the first dancer the duo reached out to, and the project took off from there.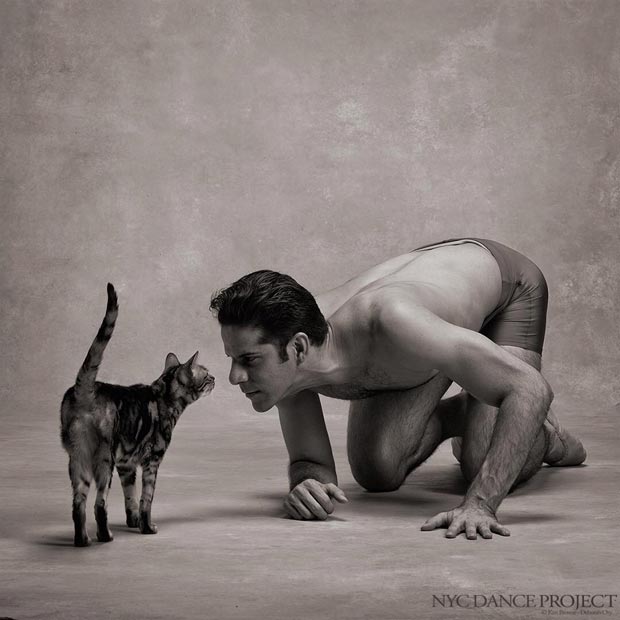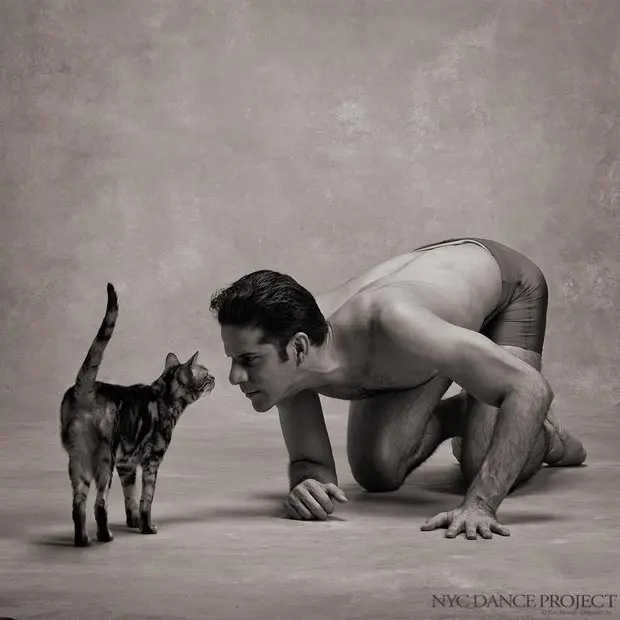 We contacted Deborah Ory via email and were able to find out how this project began and how the Bengals were incorporated. It turns out, the cat's intriguing presence was merely a lucky byproduct of chance.
"Our Bengal cats really chose to be in the photos, our studio is a live/work situation. Both of our cats are always following us wherever we go in the house and usually stay near us during the day. When we started photographing dancers, the cats were intrigued. They would sit next to us while we took the photos, but would often wander onto the set with the dancers and want to play with them. They made their way into the photographs. Sometimes we are photographing a dancer doing some amazing jump and there is a Bengal cat in the back of the photo that we don't even notice until afterwards."
How did you find out about Bengal Cats?
"A friend of mine had a Bengal cat and I thought it was such a stunning animal. I started reading about them and decided get a Bengal. I had always loved wild cats, the way they move is so beautiful."
Why did you choose to add a Bengal to your family over other breeds of cats?
"One of the deciding factors for me, beyond the beauty of this breed and their great personalities is the fact that Bengals are generally hypoallergenic cats. Many people who have really bad allergies to cats don't seem to have a problem being around our bengals. This is really important to us as it's a live/work studio and the last thing anyone wants when they are having their photos taken is to have an allergy attack!"
Have your Bengals ever caused mischief during a photo session?
"Our bengals are generally really well-behaved during the photo sessions, although occasionally they refuse to leave the set or want to take a nap in the clothing – being that it's often borrowed from designers – we can't really allow that."
Have they been a distraction or a positive influence on your team?
"Everyone loves our cats and it's such a pleasure having them there. I'm surprised at how many of the dancers want their photos taken with them and they often post them on social media. The cats have become very popular in the dance community."
Are your Bengals offering you more than just love and companionship? Are they also offering you inspiration and ideas for others types of photography?
"The cats really keep us company while we work and are great companions. I'm not sure they have offered us any ideas, but it's possible that they are still to come!"
Must be a very busy home running a business with two Bengals and two teenage Daughters? Tell us what a typical day in the life of your household is like.
"Our lives are really busy with teenage girls and 2 cats. We are currently working on a book of our dance photos (yes there are some bengals in a few shots). The book will be published by Black Dog & Leventhal in October. We've been photographing this for the past few years, so mostly after our children leave for school, we are busy taking photos or producing our photo shoots."
Do you see any future projects in the works with Pizzie and Lilly?
"I am sure that whatever project we end up working on, Pizzie and Lilly would become a part of it. They are just too photogenic to not use!"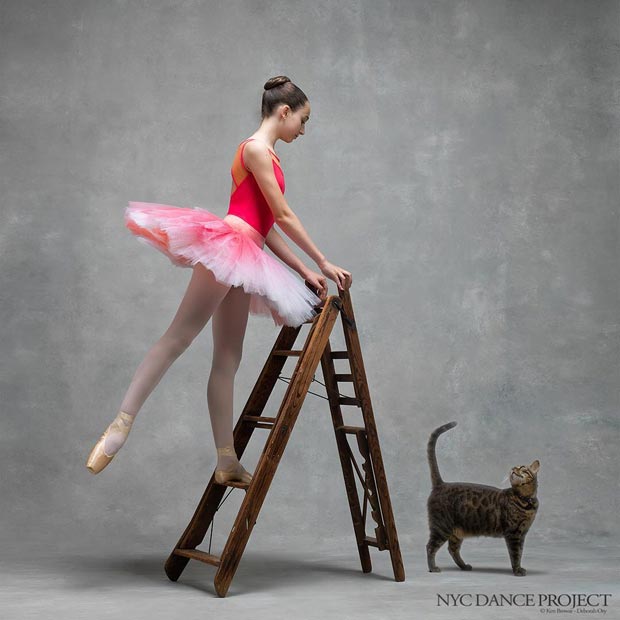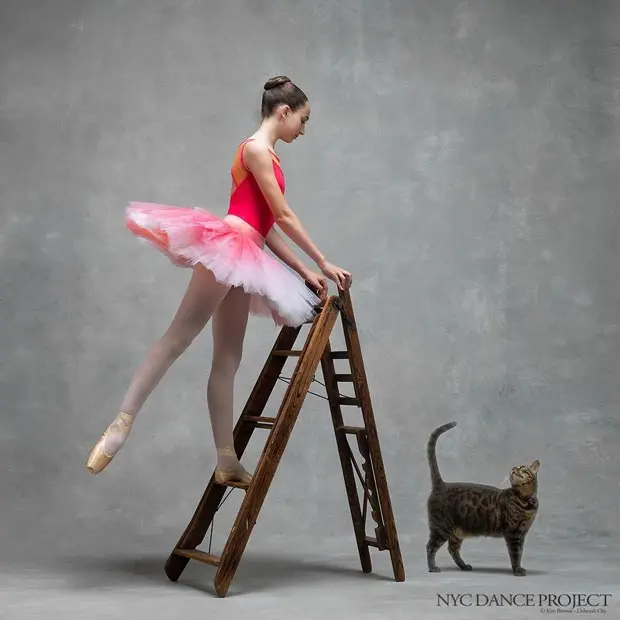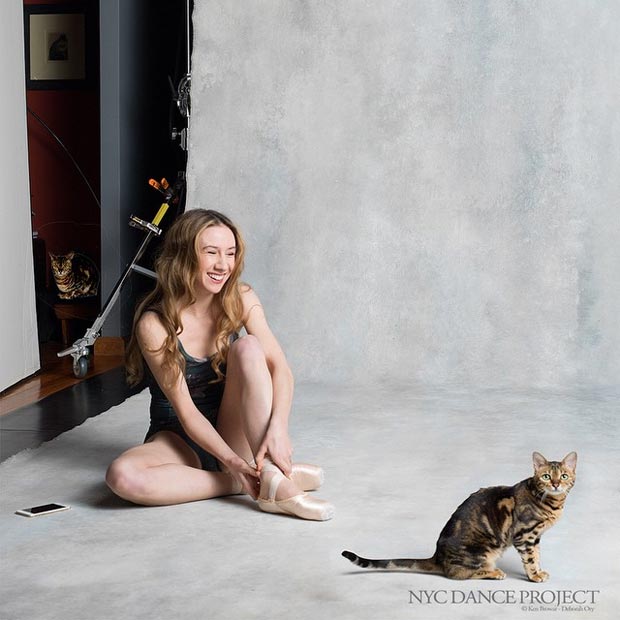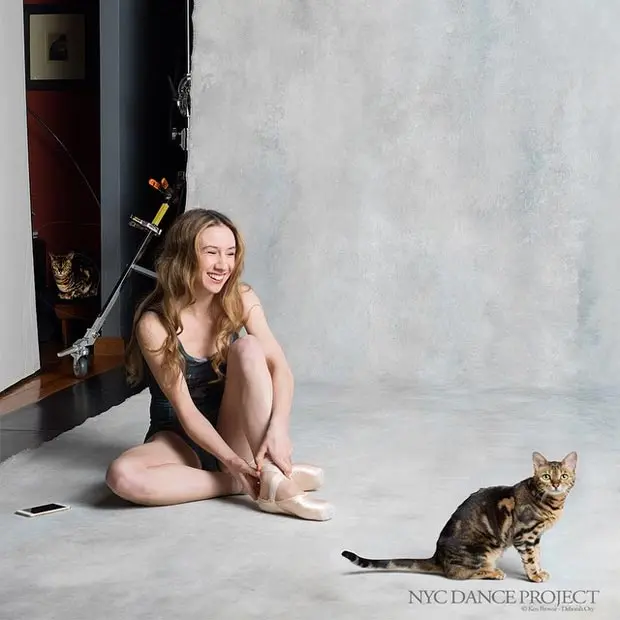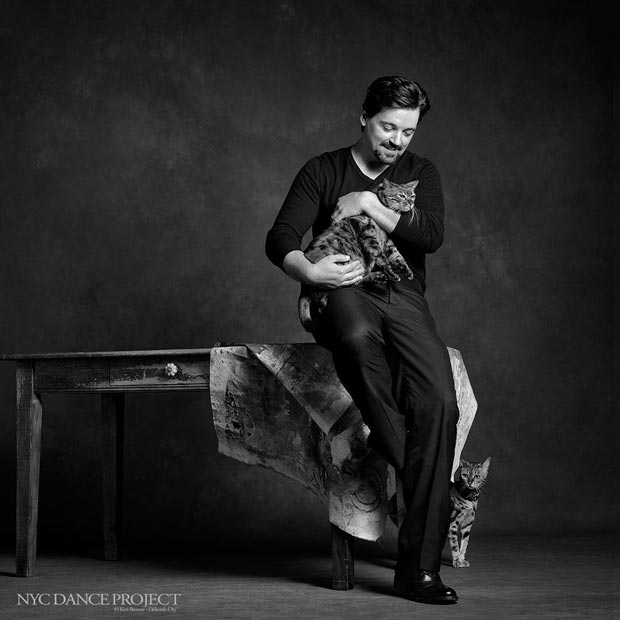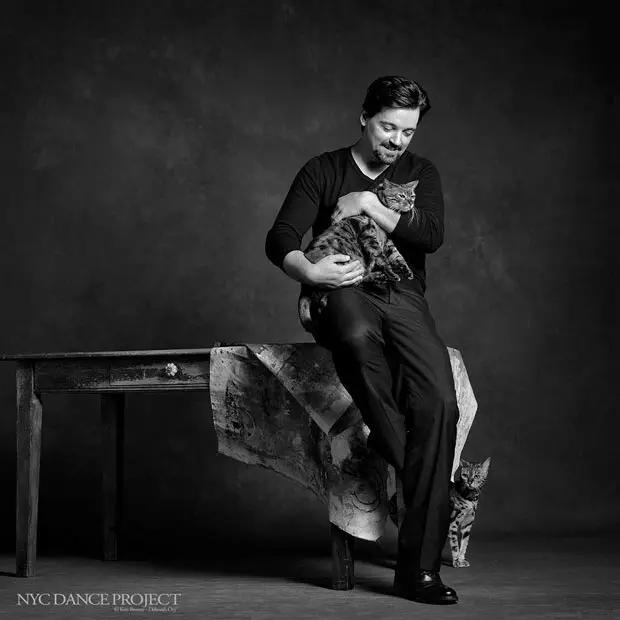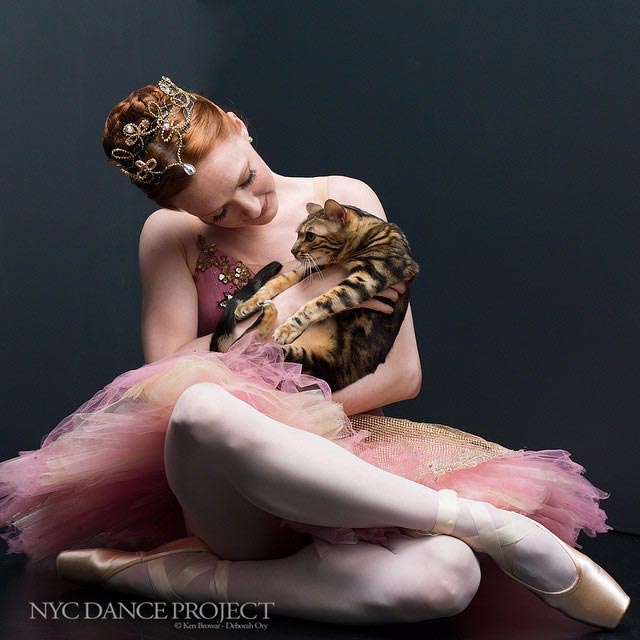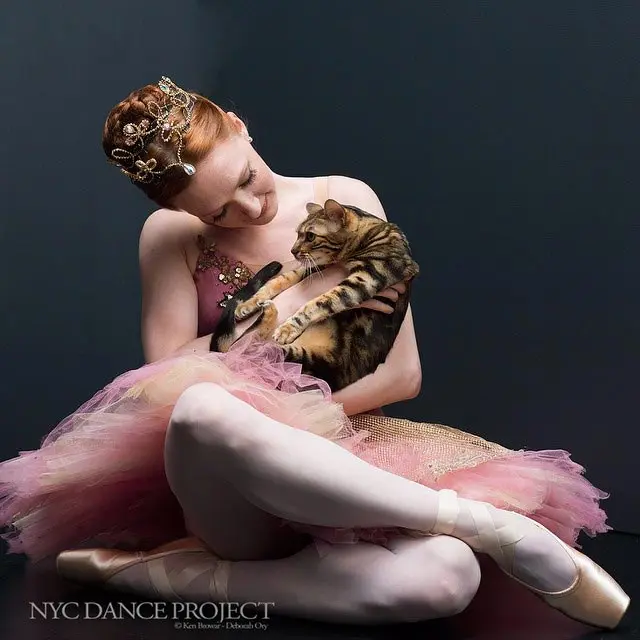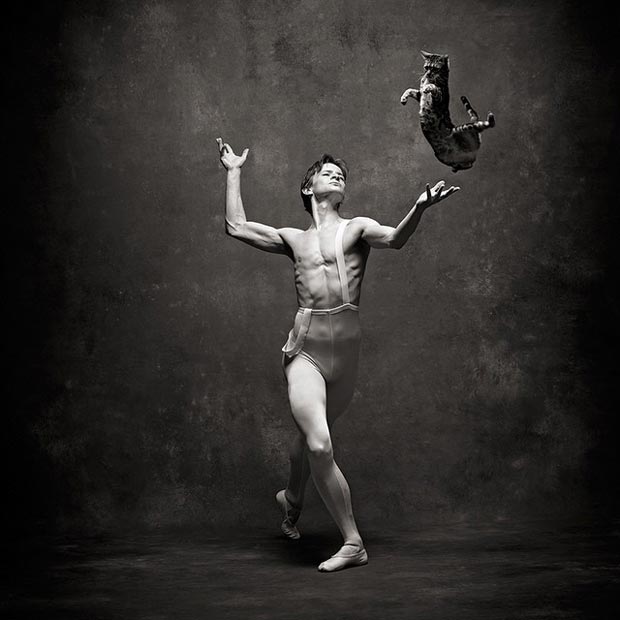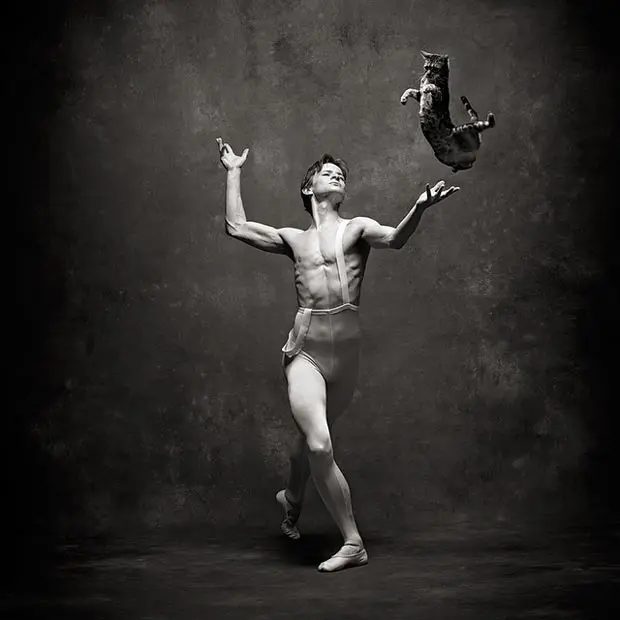 Bengal cats need lots of mental stimulation and exercise to stay happy and healthy, and Pizzie and Lilly are getting the best of both by working at the studio. These kitties take their job seriously by watching the dancers pose, and even getting in the shots to demonstrate what poses they think would be best. While there are lots of photographers out there capturing beautiful images of dancers in different scenarios and environments Ken and Deborah are the first to incorporate cats.
From cat cafes, dance studios, libraries and more, Bengal cats are taking their jobs very seriously. They are always careful to put their most beautiful foot forward and they keep their admiring audience on their toes with their adorable antics. It's a tough job, but someone has to do it!
Visit the NYC Dance Project website or follow them on Facebook, Instagram: @nycdanceproject and Twitter: @nycdanceproject.
Have something to add to this story? Share it in the comments below.