[ads1] [dropcap]W[/dropcap]hile getting "inked" has been around for centuries, cat tattoos or "cattoos" are becoming more and more popular among cat lovers. This ultimate ode to our cats is taking dedication to a whole new level! There are cat lovers of all ages and genders taking to this new awesome art form, and I couldn't be more excited about it!
This new breed of tattoos has seen a huge spike in popularity according to Betty Rose, a cat lover and tattoo artist based in Brooklyn, New York.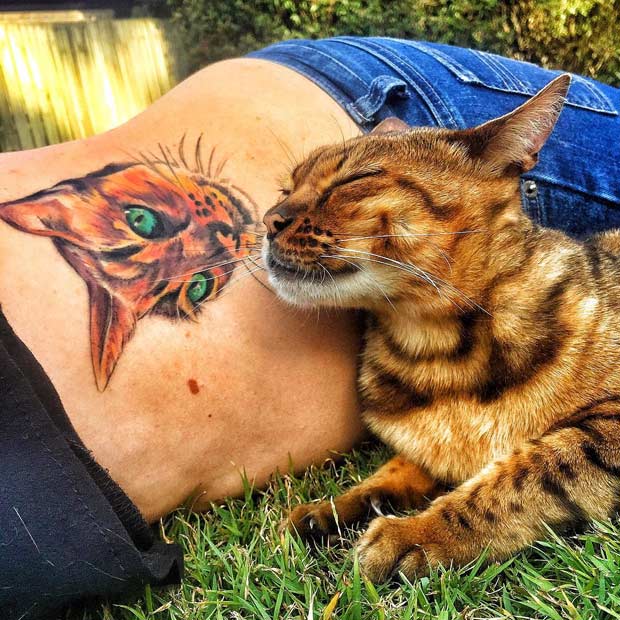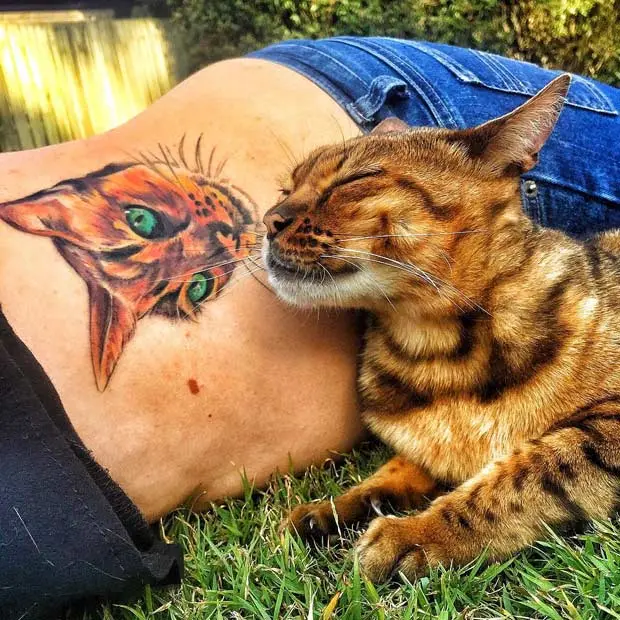 Whether you are getting the word "Cats" inscribed on your arm, or having a portrait done of your charismatic cat the sentiment is the same. It's obvious how much we cat lovers take our feline adoration seriously, and the tattoo artists are jumping at the opportunity to create the purrfect art for each cat lover's body!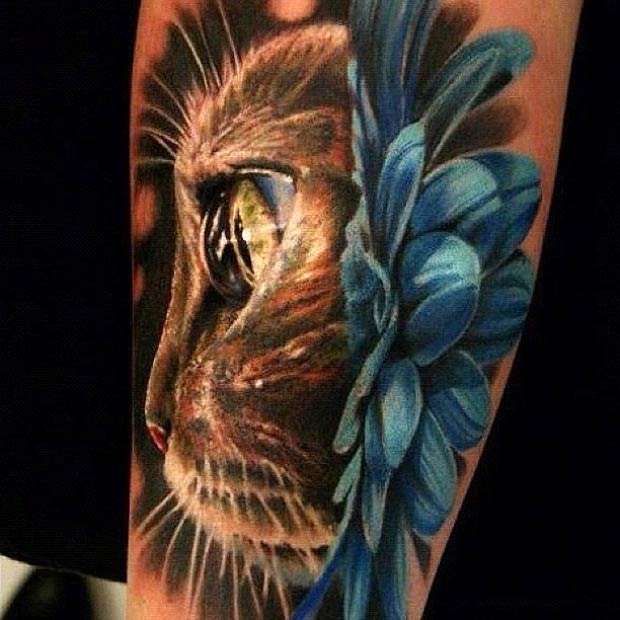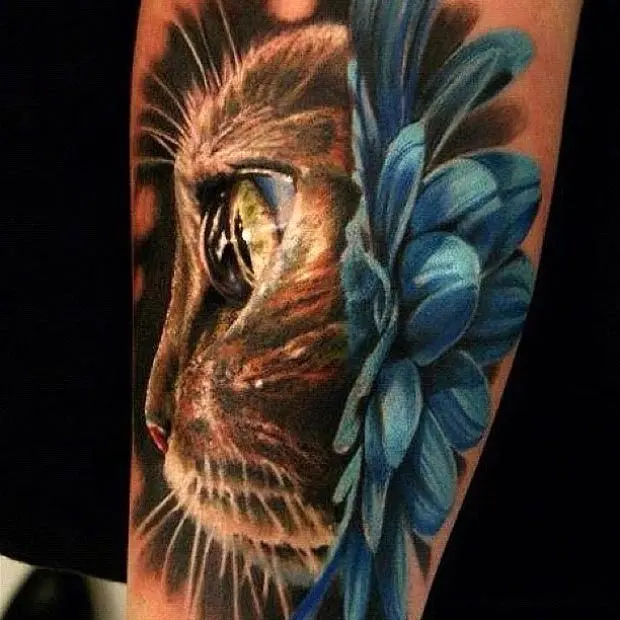 Before you get your cats inked on your body there are a few things you should prepare ahead of time. Take the time to find the best tattoo artist for you. Every tattoo artist specializes in something, and if you want a portrait you should make sure that the artist you choose specializes in animal portraits. Gather together some of your favorite pictures of your cat, and if you don't have any prints be sure to get some that you can leave with your tattoo artist while he/she prepares your ink. Next decide where exactly you want your kitty cat placed. Having this done ahead of time will make your tattoo artist love you, and you will get a better tattoo because of it!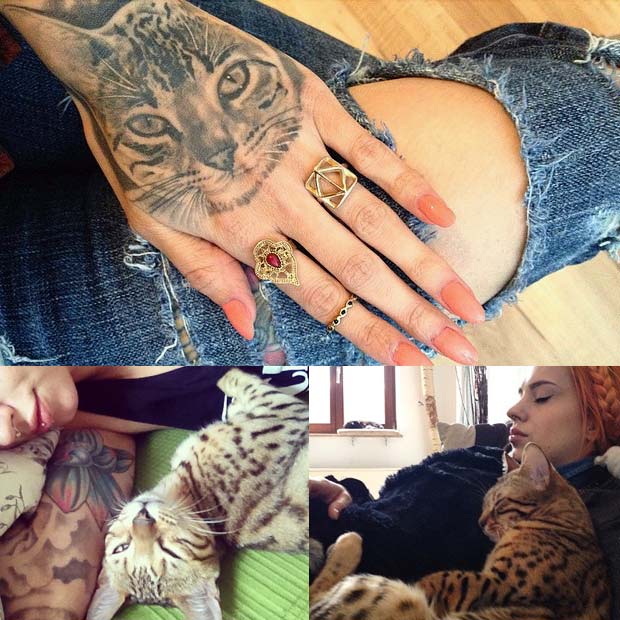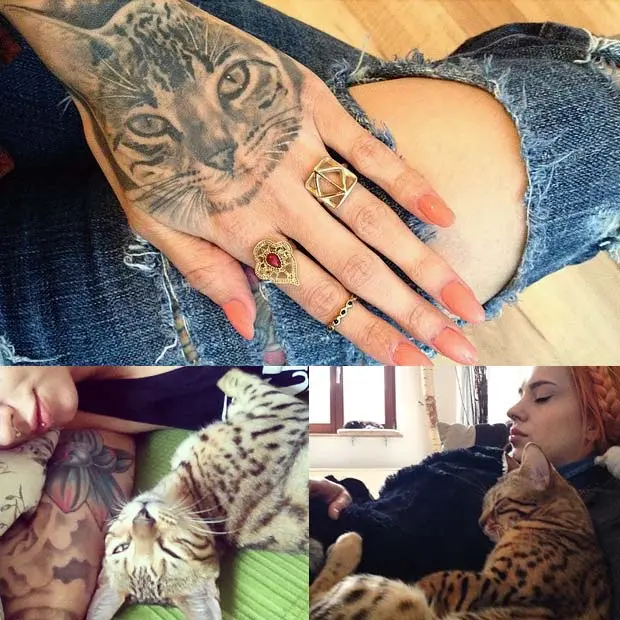 Preparations for your big inking day don't stop there, be sure not to drink any alcohol for at least 12-24 hours before your appointment, as this will thin your blood and make your artist's job harder. It's also a good idea to drink lots of water, and stay hydrated. Your kitty may not appreciate the pain you go through in getting your ink, and they certainly won't care about the ink itself. It's the thought that counts though, and all your friends will know how dedicated you are to your feline companion.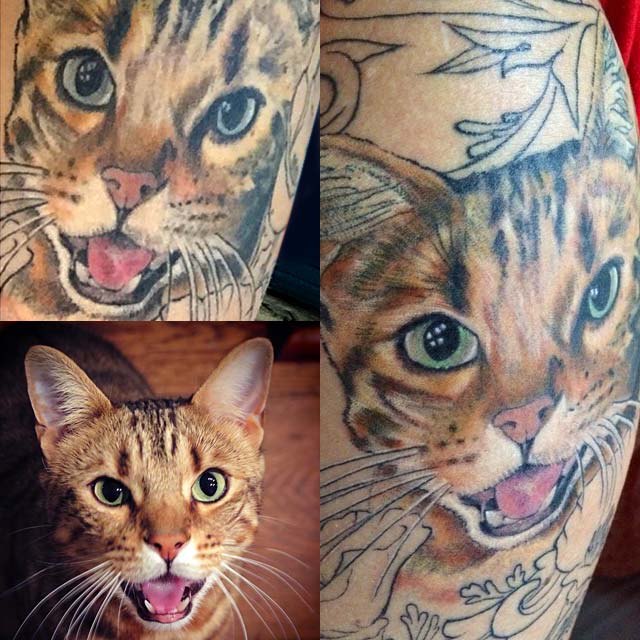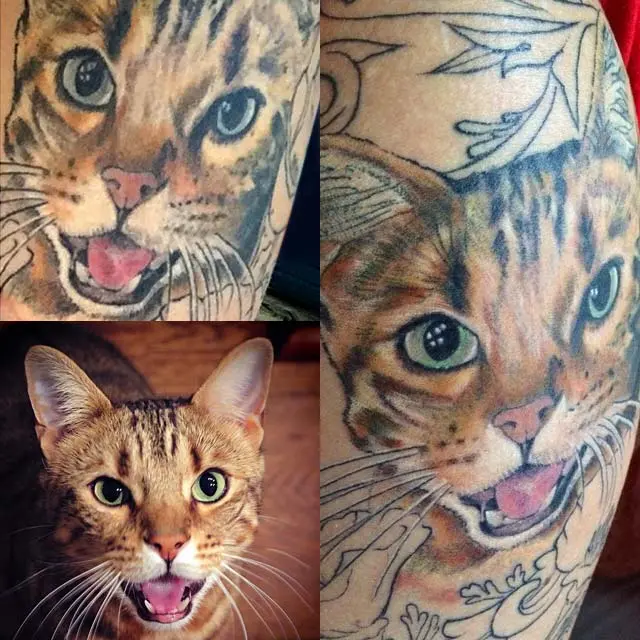 Fizgig, now lives on my left arm, was my first Bengal who I lost to FIP last year. For me it has been one of the best therapies.
Instagram/mars.and.the.brawlers – Tattoo Artist: Røn Nęłšøñ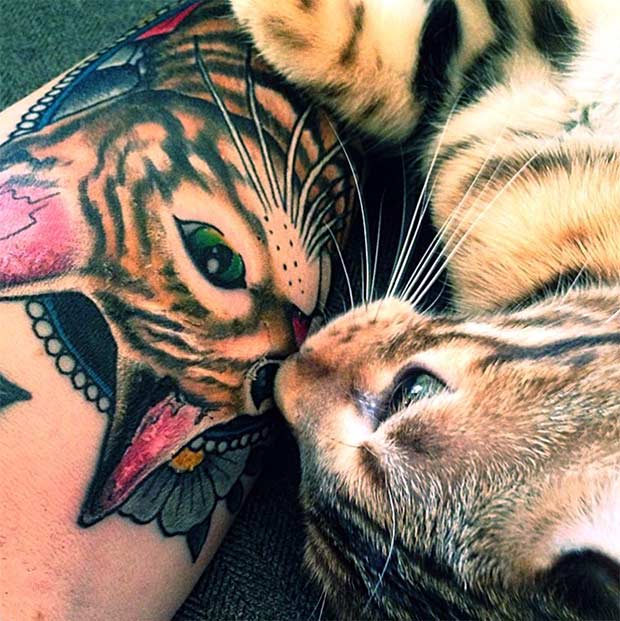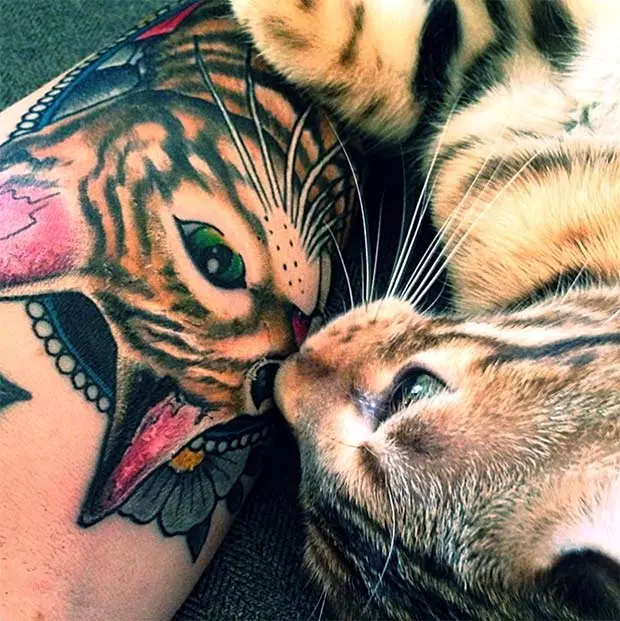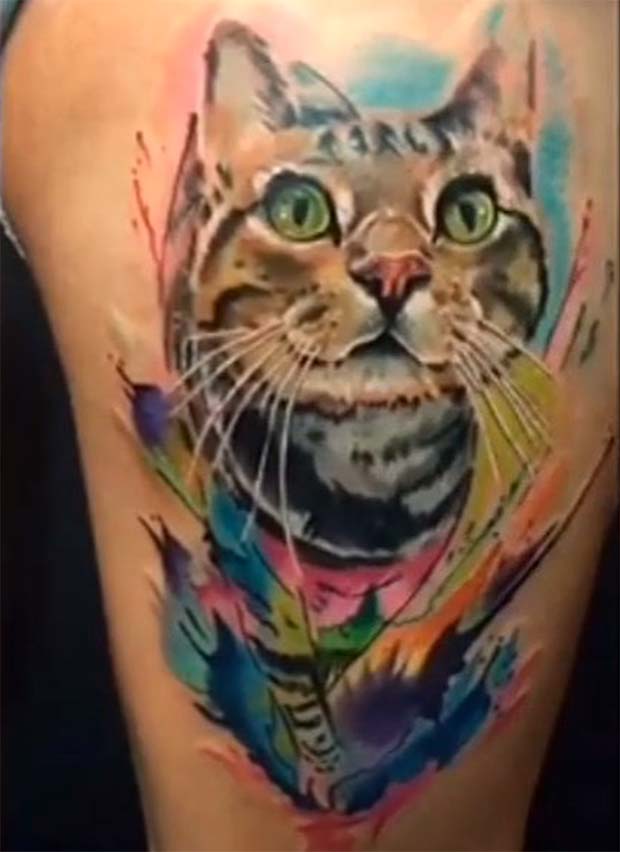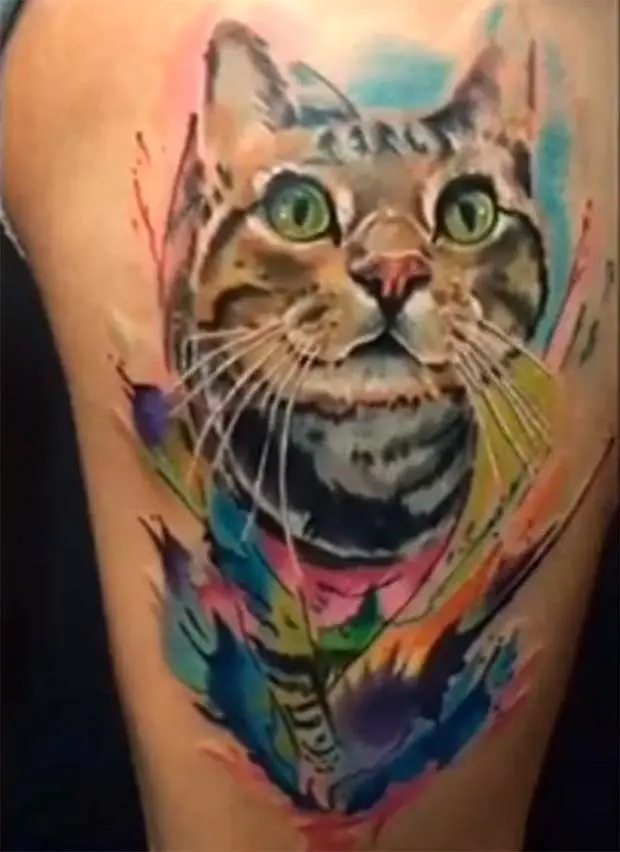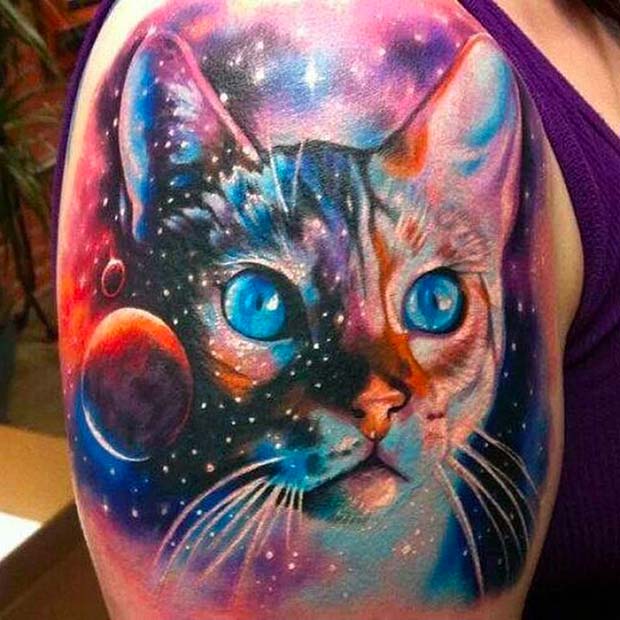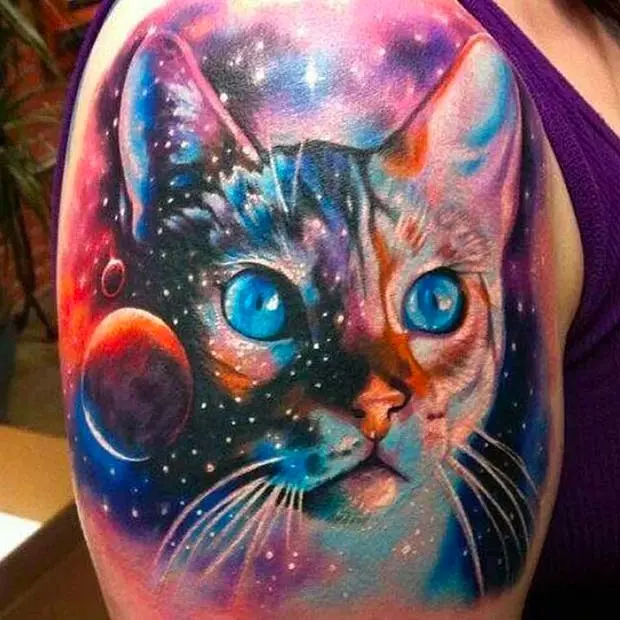 Every cat tattoo is amazing, but the ones we can't get enough of are the Bengal tattoos like the one in this video! This is one life like tattoo, the colors are so vibrant and the artwork is so crisp it almost looks like the Bengal could jump right off owner's leg. The eyes are really what gets me though, they are the perfect shade of green and truly make the tattoo pop!
Matthew Herbert – Bengal Cat Tattoo by John Anderton of Nemesis Tattoo in Seaham, UK
Do you or someone you know have a Bengal cat tattoo? If you do be sure to comment on the article with a picture and the story behind your ink!