[ads1][dropcap]I[/dropcap]f you're looking for a way to express your adoration of Bengal cats through your style and still be able to follow the latest trends, you're in luck! You can boast your love for this extraordinary breed and show off your impeccable fashion sense, too. In case you don't believe me, just ask the kings of the haute couture, Dolce & Gabbana.
On January the 14th, Dolce & Gabbana premiered their 2017-18 Fall-Winter collection for men. The uniting theme of the collection was royalty, and it's no wonder that the fashionista duo decided to incorporate the regal beauty of Bengal cats in their designs. From lush, leopard-like coats to slender, graceful appearance, Bengal cats are definitely the closest thing to royalty in the feline world.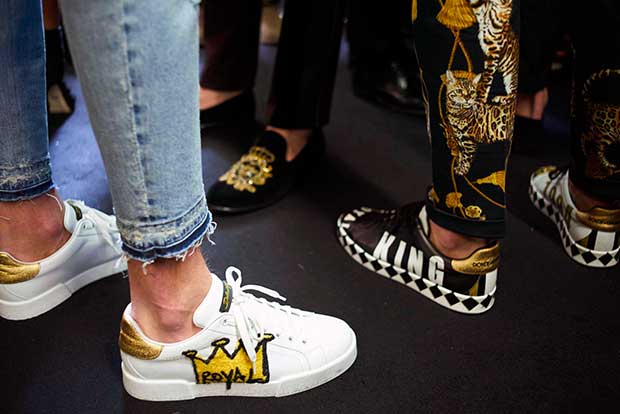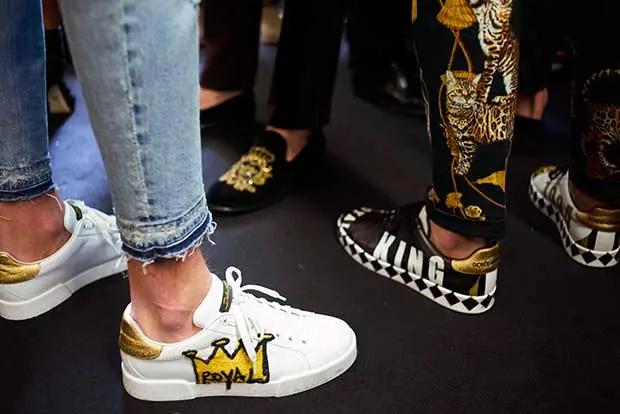 With the millennials as their target market, Dolce & Gabbana invited 49 influencers and social media stars to showcase their newest collection on the catwalk. The "New Princes", as called by the designer duo, flaunted some seriously gorgeous outfits, many of them inspired by the exotic beauty of Bengal cats. From Bengal printed pants, suits, PJs and hoodies, to Bengal-inspired faux fur jackets and backpacks, there was no shortage of feline-themed clothing on the runway. The bold and dramatic outfits were embellished by realistic prints of Bengal cats posing elegantly on some pieces and being playful on the other, capturing both the stunning beauty and the spirited personality of the breed. The gorgeous spotted cats seem to be a never-ending source of inspiration, as the last year's D&G collection for women was heavily influenced by Bengal cats as well.
However, the fascination with Bengal cats isn't just a passing fad for the co-creator of the popular fashion brand. For those of you who don't already know it, Stefano Gabbana is not only an admirer of the breed's extraordinary beauty, he actually has a family of five Bengal cats- a pair of adults and three babies. The mom and dad, named Congo and Zambia, welcomed their babies to the world in October 2015. In the tradition of naming his cats after African countries, Stefano christened the kitties as Kenya, Togo and Mali.
When it comes to expressing his love for his pets, Stefano isn't shy, and he often shares adorable photos of his furry friends on Instagram, followed by hashtag #dgfamily. Having in mind the playfulness and affection of Bengal cats, traits often considered more characteristic to dogs than cats, it's only natural that Stefano, an animal lover and an owner of three Labradors, fell in love with this breed. The Gabbana's happy Bengal family can often be seen posing with leopard-print accessories, planning mischief or just being incredibly adorable.
Stefano Gabbana's Bengal Kittens – @stefanogabbana
Although many celebrities have Bengal cats of their own and love to share their lovely pets with the world, Stefano Gabbana takes it a step further. His cats are not only his faithful companions but his muses as well. He often brings them with him to work, and draws inspiration from both their looks and personalities, immortalizing the majestic nature of Bengal cats through his designs.