[dropcap]A[/dropcap]lthough most felines are afraid of water and try their best to avoid any contact with it, Bengal cats are truly an exception to the rule. These spotted kitties absolutely adore water and will try to wash their paws or splash around any chance they get! Their fondness for water is a remnant of their wildcat ancestry, as the Asian Leopard Cat's natural habitat is often close to rivers, streams, swamps and mangroves where they swim and hunt fish. It's also a great way for these small wild cats to mask their smell from bigger predators.
So, having in mind their innate hunting instincts and the fact that Bengals are drawn to water, is it really a surprise that a robot fish toy like HEXBUG Aquabot is bound to impress them? This interactive cat toy swims around, dives and changes directions in the water, which is definitely going to keep your Bengal cat amused.
And in this video, you can see just how much these leopard-like kitties love this fun toy. The two undoubtedly gorgeous silver Bengals, Lady Lyra of Winterbourne and Serafina of Winterbourne, were quite intrigued by their newest toy. Their human filled a bathtub with water and let the little robotic fish paddle around. Both of the cats monitored the toy's progress intensely, and, in one moment, one of the cats even jumped in the tub to catch it! Although it's easy to see that the cats were intrigued, to be fair, we can't know for sure if it was because of the new interactive toy, or just the fact that they got to hang around a filled bathtub. Because, let's face it, whenever there is water involved, most Bengal cats are guaranteed to have a great time.
Even though there are many Bengal cats that got famous because of their aquatic escapades, like Boomer the skimboarding cat, or Cooper, the sailing Bengal, their interest in water is just one of their many quirks. These wild-looking felines are best known for their fierce looks and loveable nature, as well as their remarkable intelligence and playfulness. Their inquisitive nature, however, makes it easy for them to get bored with most toys after some time, so it's recommended to get interactive cat toys for your Bengals, as they pose more of a challenge for these smart felines. And, for active, spirited cats such as Bengals, it's all about conquering challenges!
[ads2]
After I watched this adorable video, I was so charmed by the delightful Winterbourne Bengal Cat sisters, I decided to interview their owner and learn a bit more about these two silver rosetted Bengals. Here is what Yasha Malekzad shared with me about his precious little girls, Lady Lyra and Serafina of Winterbourne!
When and where did you first hear about Bengal cats?
We found a Bengal cat on Instagram called Meeka (@​booboo_poppy_meeka​). We fell in love with her and her owner kindly told us which breeder she got her from. From there we did LOTS of research and visited about 6 Bengal cat breeders in England and saw so many different kittens before finally settling on Meeka's breeder who was based in France. We flew over once to see the kittens and then kept in constant contact with the breeders. They sent us lots of pictures and videos until the day we collected them.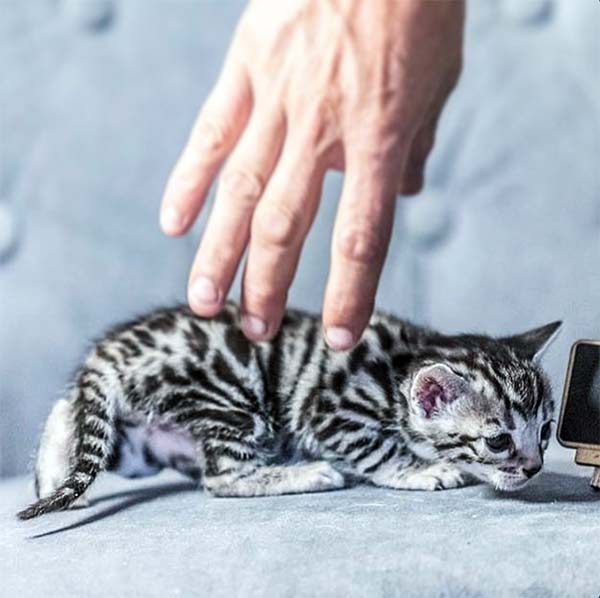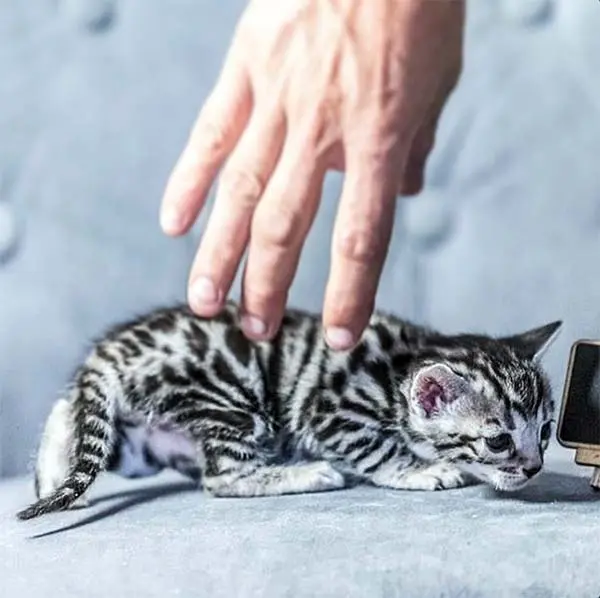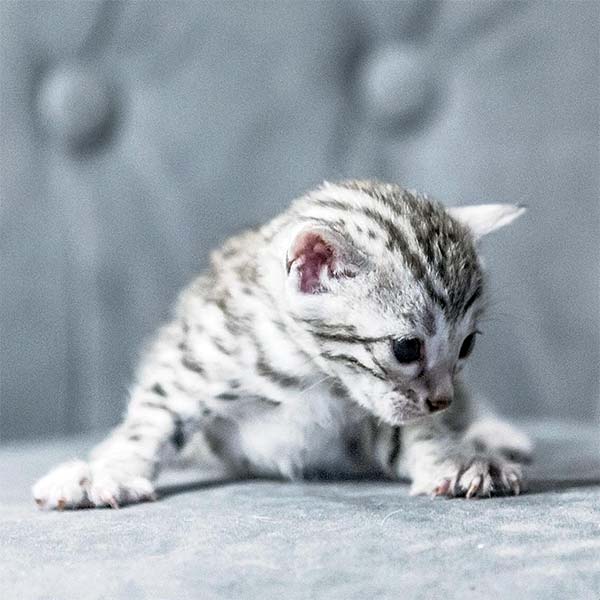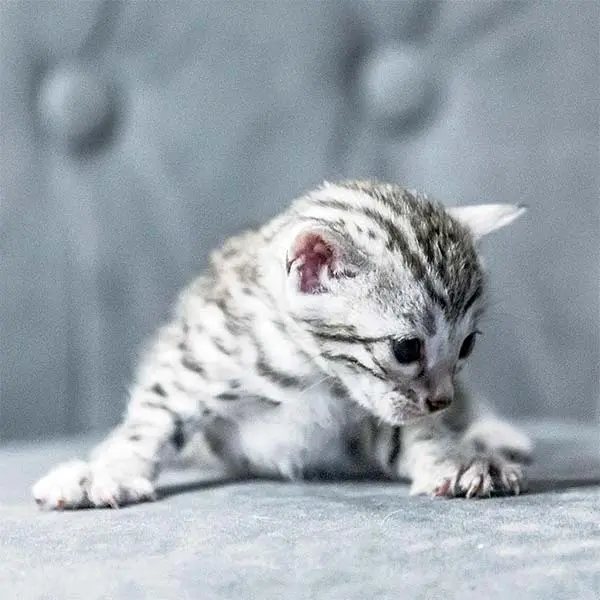 How long have you been a Bengal cat owner?
​We drove over to France to pick up Lyra and Serafina on November 25th, 2016. It was a long day.
​How different are your Bengals from other cats?
​They have far more energy and need far more attention than normal cats. You have to spend more time with them, they are a lot of work, but they give you a lot of love (but they do make you work for it!)
​How did you know that a Bengal cat was the right pet for you?
​I'm not sure if we knew a 'Bengal' was for us, but we knew Lyra and Serafina were for us! They were so friendly and playful when we met them and obviously they were beautiful.
How do you keep your two adventurous Bengals entertained?
They always like to be up high, and that quite often means being on someone's shoulders. They will quite often surprise a house guest by unexpectedly jumping on their shoulders.
What are their favorite cat toys and games?
We bought them everything! But the toys they like the most are the simplest. Feather danglers, soft squidgy balls and pom pom balls. ​​The one thing we haven't bought, but is on the list is one of the One Fast Cat wheels, which we'll be ordering soon.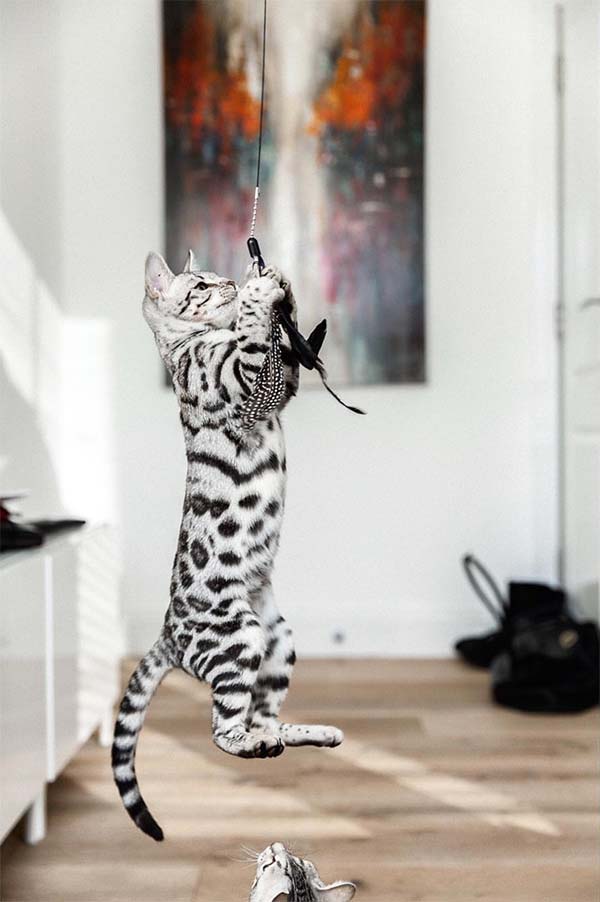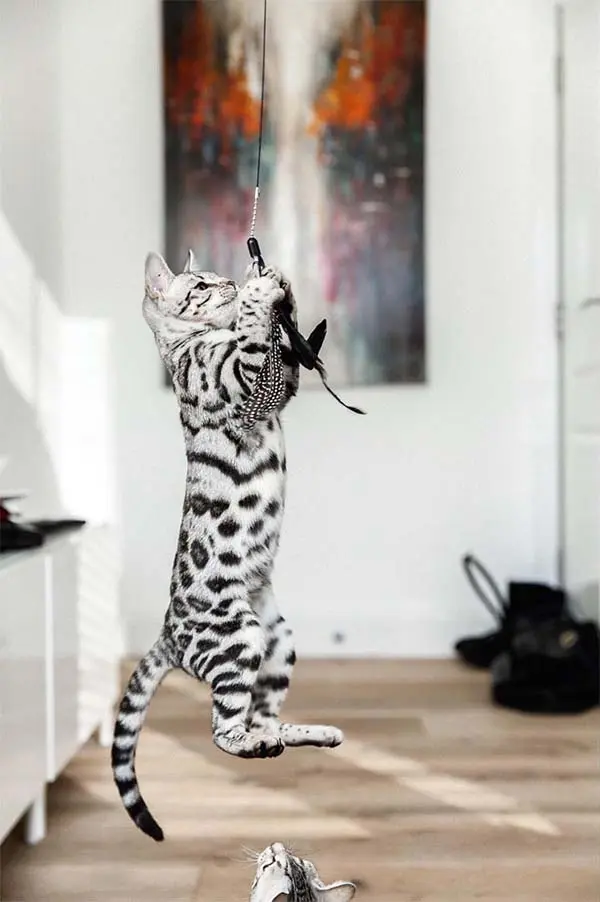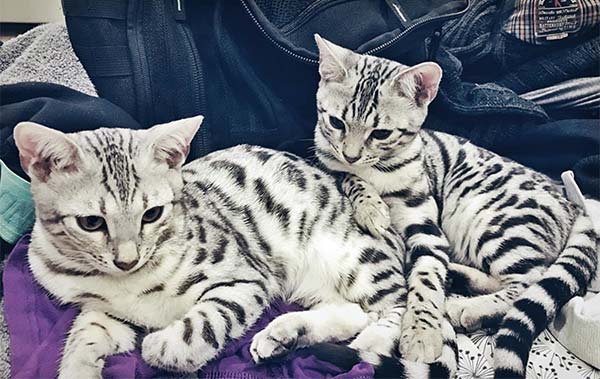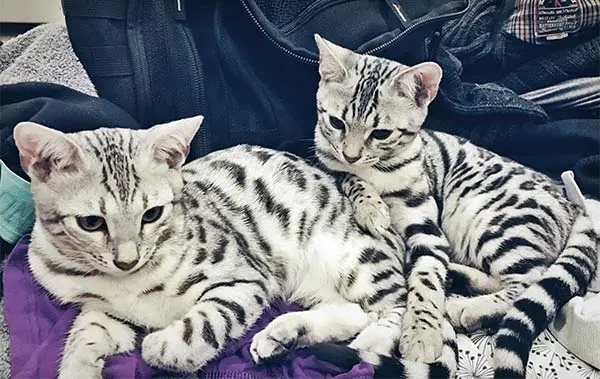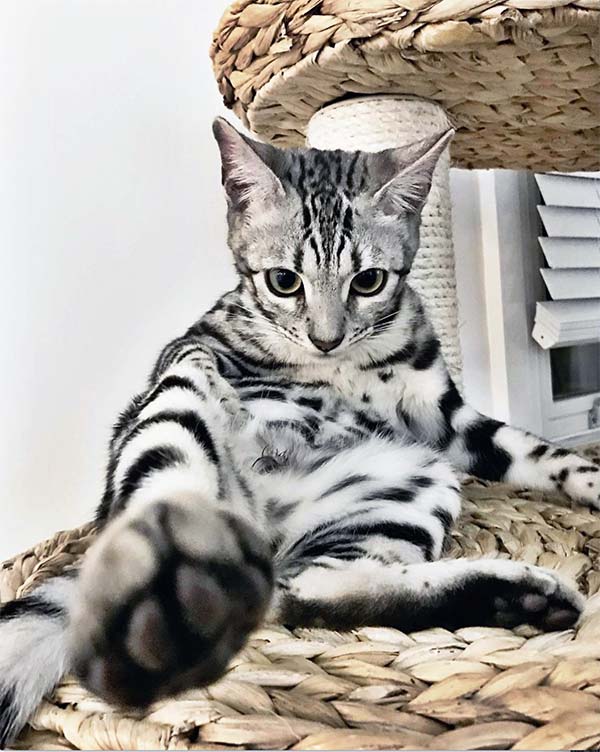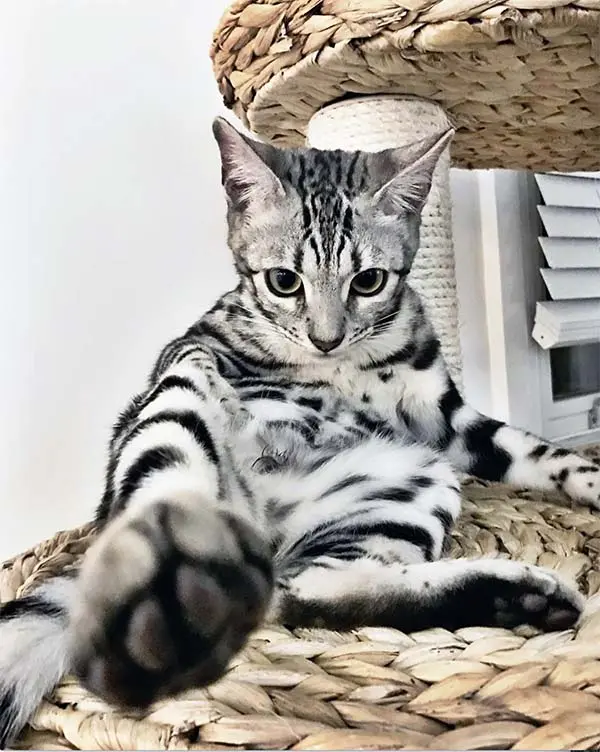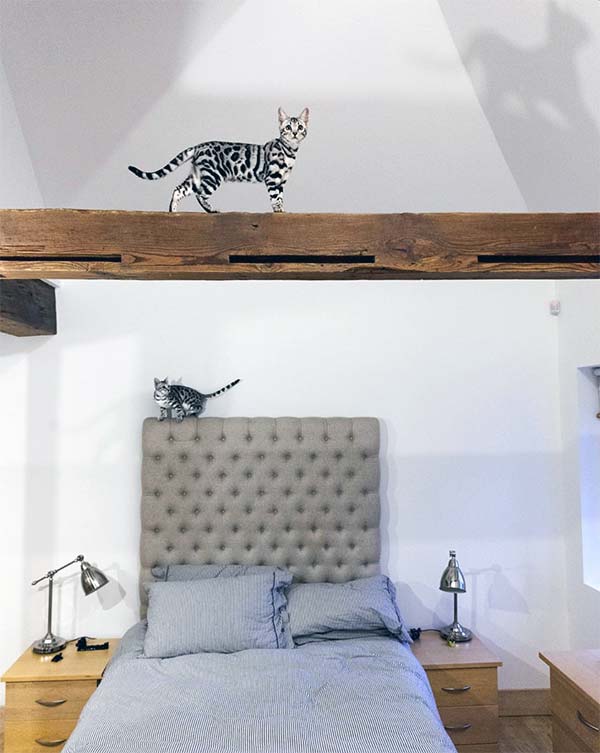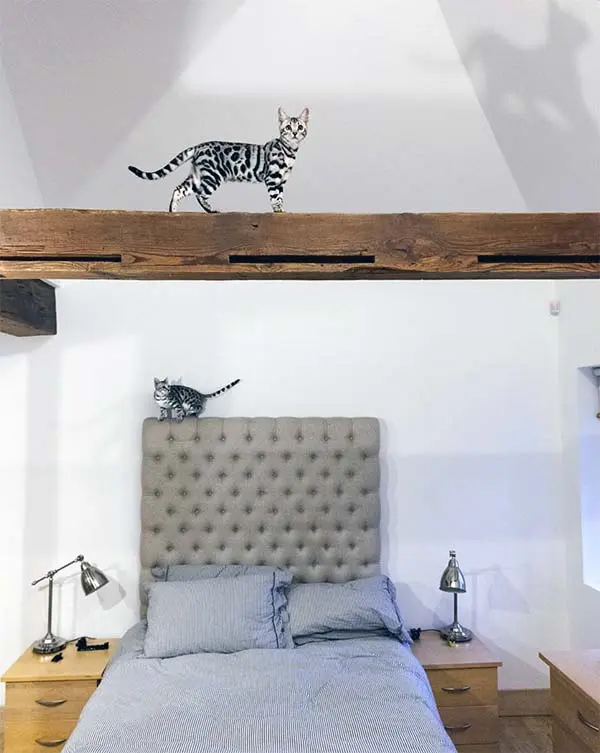 You can also follow the Bengal Sisters on Twitter
Have something to add to this story? Share it in the comments below.