[dropcap]D[/dropcap]o you remember the time when your Bengal cat was little more than a tiny, adorable ball of fur? Those first months of kittenhood are a time of major cuteness and playfulness, and Alex, a Bengal kitten from Russia, will remind you of those precious moments you shared with your own baby Bengal. As most Bengal cats, this charming kitten is always exploring and looking for an adventure, whether it's helping his parents renovate or figuring out how washing machines work. Alex is not shy to express his love for his favorite humans, so he can often be found snuggling and kissing his mom and dad, although sometimes it's all a part of a bigger plot to steal some sweets. Either way, you can't deny that this fluffy Bengal baby is super cute!
I asked Alex's owner to tell us more about him and her life with a Bengal kitten, and here's what she had to say.
When and where did you first hear about Bengal cats?
About 7 years ago, I saw some photos of Bengal cats on a social network. It was love at first sight. I began looking for more information about the breed, but, at that moment, having a Bengal cat to call my own seemed like a distant dream. So, I spent a lot of time looking at Bengal kittens photos and admired their beauty and personality.
How long have you been a Bengal owner, and what kind of pets have you owned?
Previously I lived with my parents and we had a Turkish Angora, which is also a great breed. When I got married, I used to ask my husband for a kitten literally every day, but he was against it, as we moved in a new apartment with brand new furniture. But, after I showed him a picture of a Bengal cat, he was amazed by their beauty and, in November 2016, we got Alex.
How different is your Bengal from other cats you had in your life?
Bengal cats are very different from most cats. Stepa- my parents' cat- is a  very calm and serious cat. Alex, on the other hand, is very funny, playful, active, loves attention. He is a wonderful kitten.
How did you know that a Bengal cat was right for you?
Of course, I'm in love with Bengal cats. But we live in Moscow and, as we come back from work very late, sometimes our active kitten does not get enough attention. So when we come back, he can be very mischievous and can strongly bite or scratch.
How do you keep your adventurous Bengal entertained? What kind of funny or mischievous things does he do?
He is 5 months now. He is very mischievous, handsome, clever, cunning and affectionate kitten. He loves water, and can sit in the sink and play with a stream of water from the faucet. Each morning and evening, while I'm taking a shower, he sits next to the sink, lurking and trying to have a bath of his own. He is a sweet tooth, and he's constantly trying to steal something from the table, so we need to watch him carefully and close the door to the kitchen when we're not around.
What are his favourite toys and games?
Although he is like a child, very curious and playful, he doesn't like cat toys. He prefers playing with water or finding some little thing and play with it. He often lets us know he wants to play with us by bringing us a toy in his mouth. Yes, Bengal cats are high maintenance. And Bengals are definitely not for people who love quiet and lazy cats.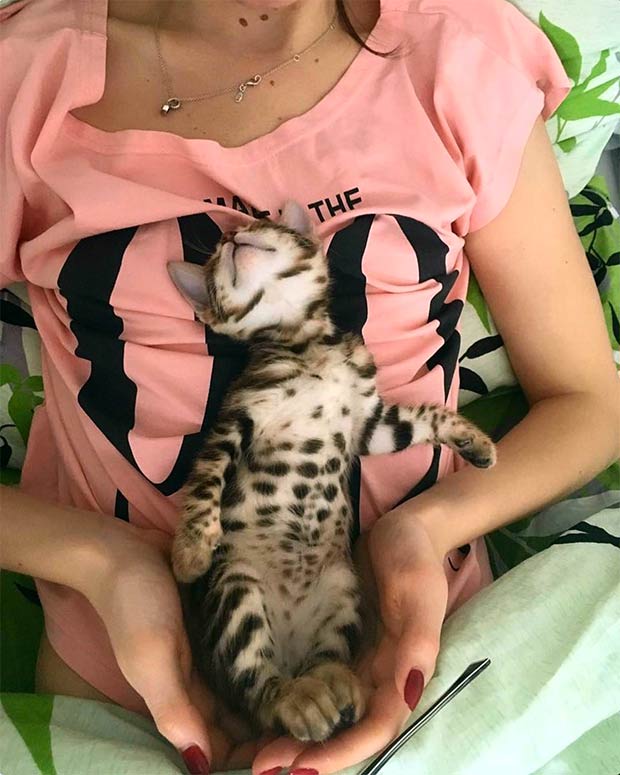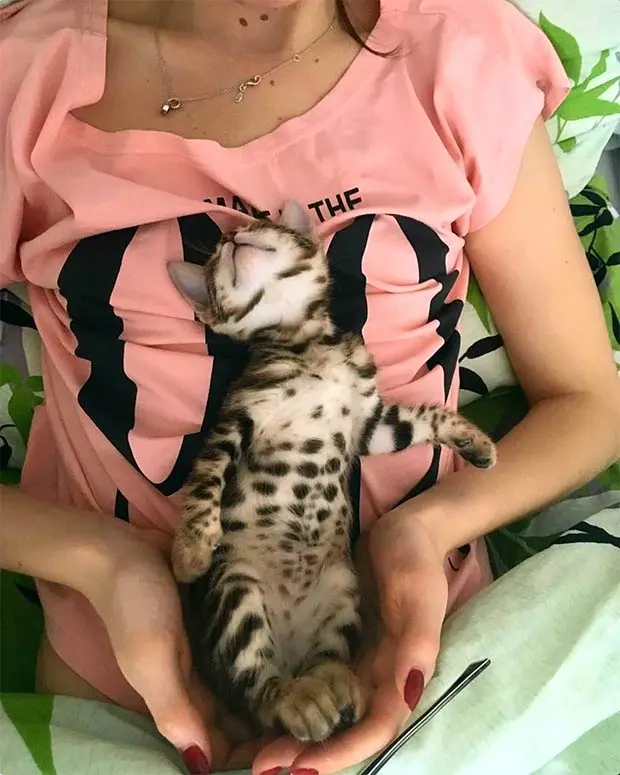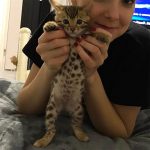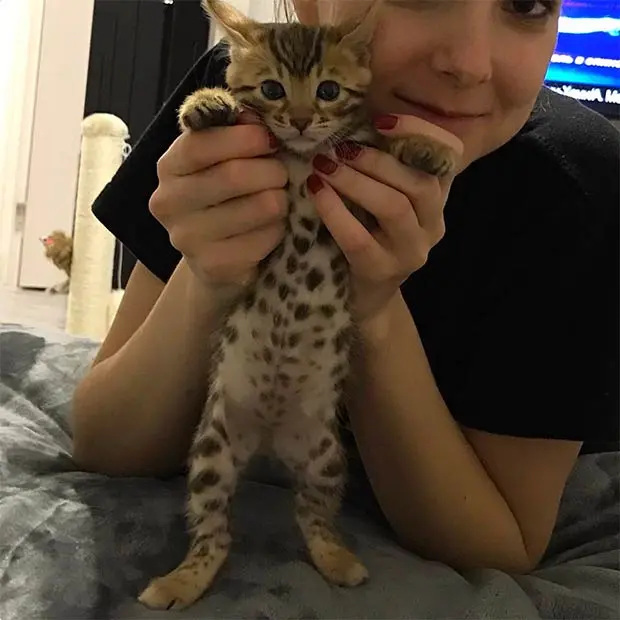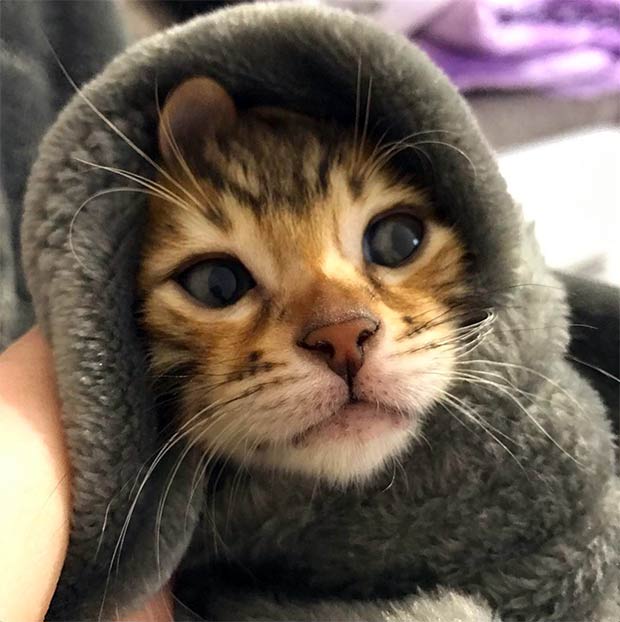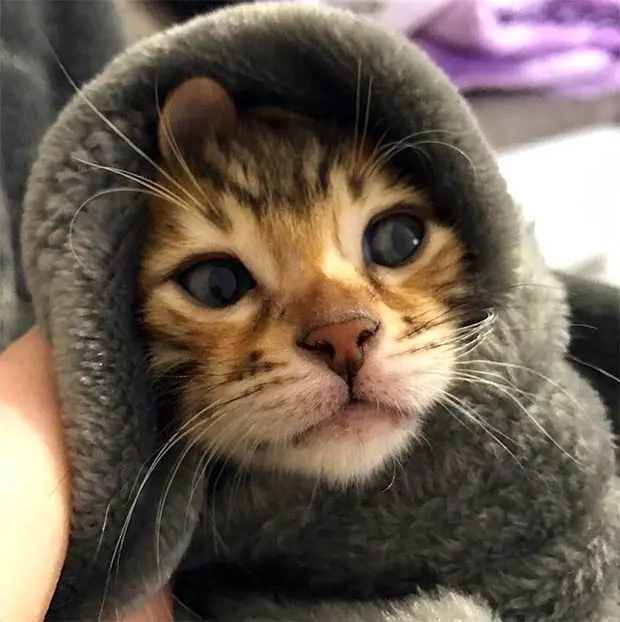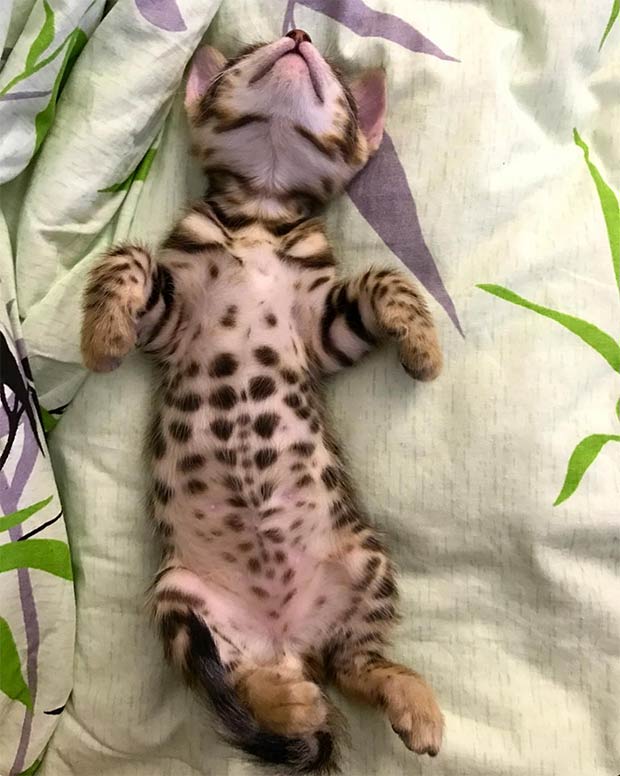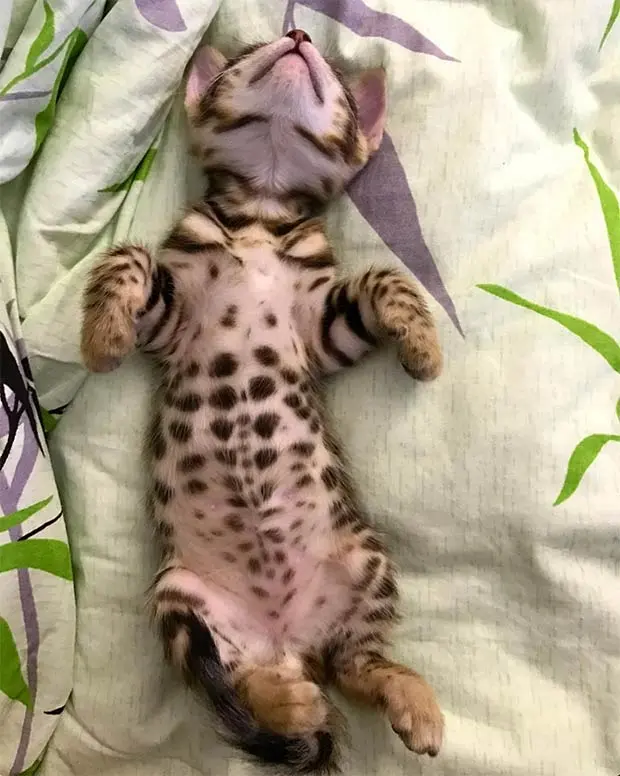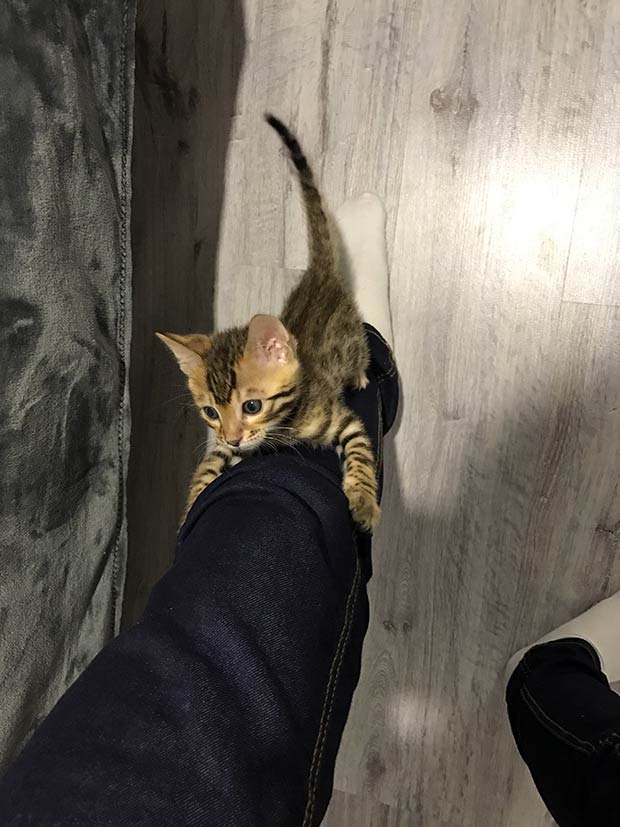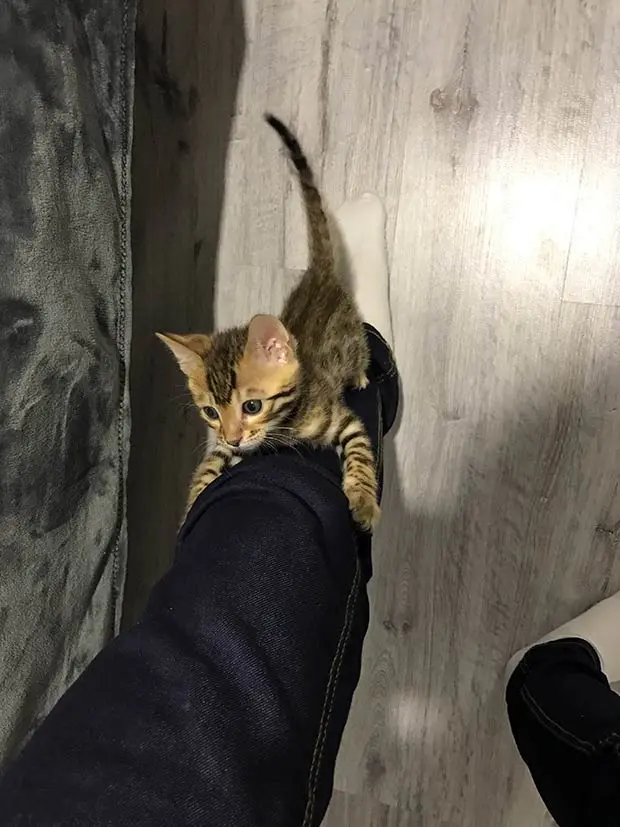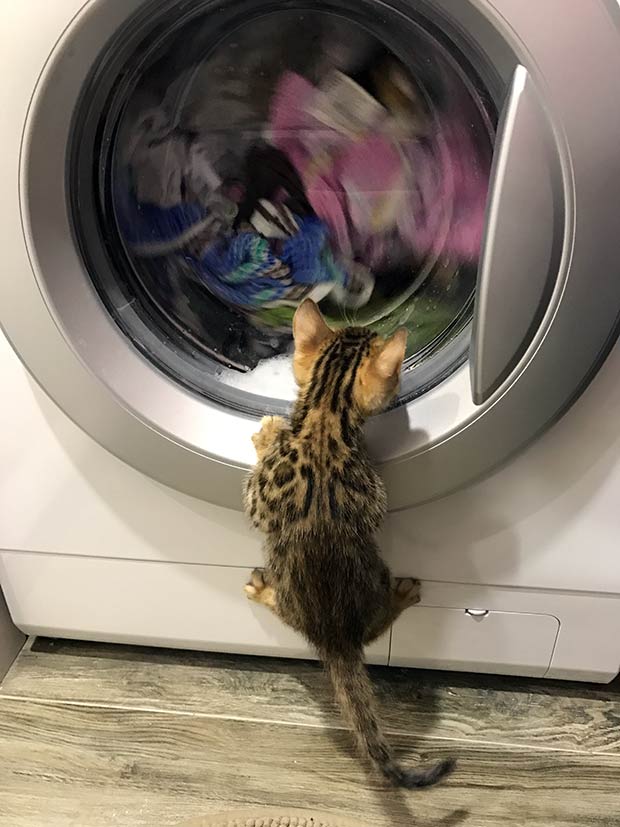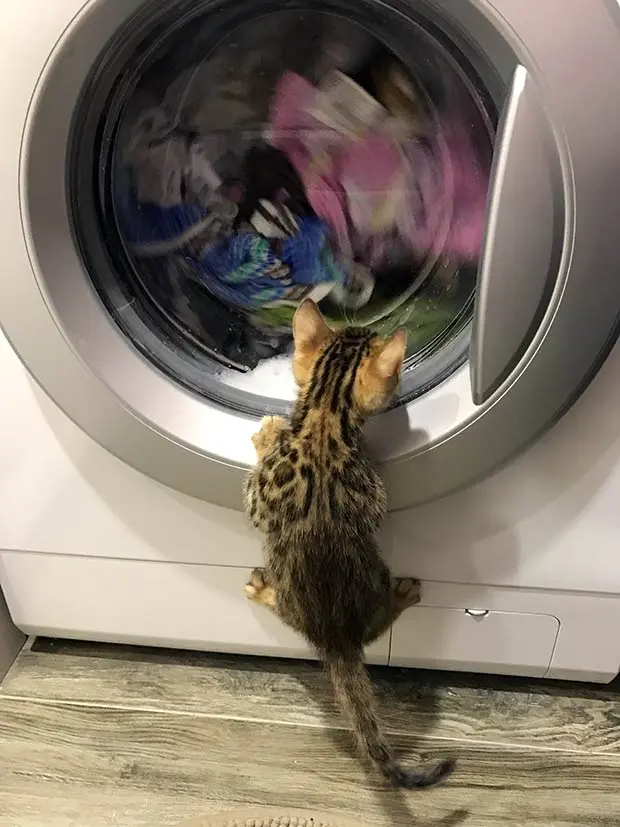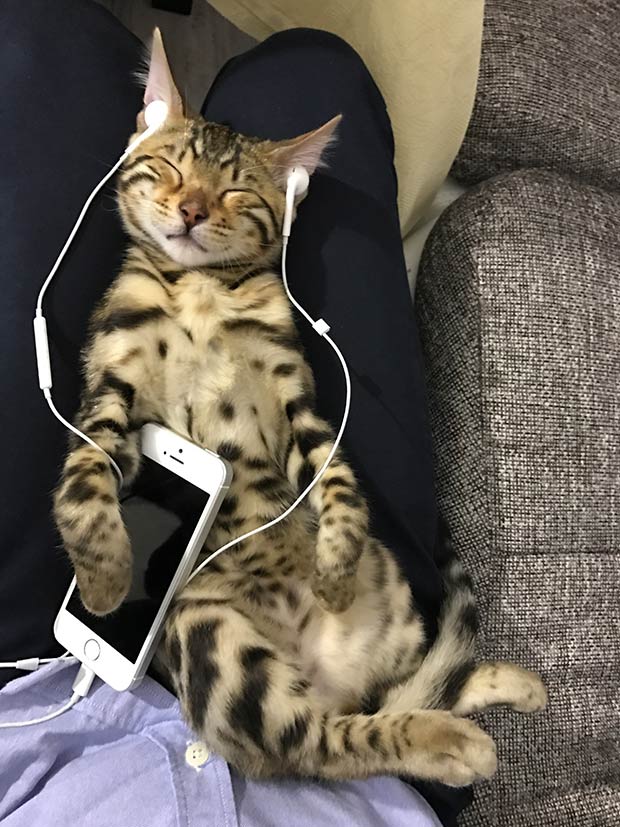 You can follow Alex on Instagram